COULD THE DRIFT TV BOX HELP YOU SLEEP?
21-11-2015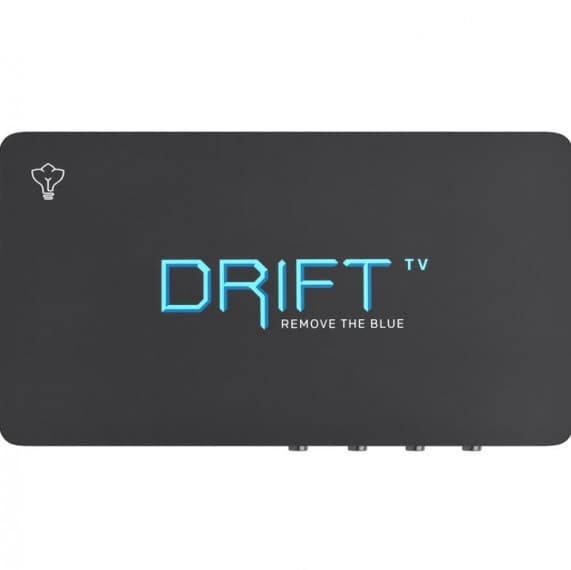 It's a well-known fact that using technology before bed won't help you sleep: the light from the screen disrupts your melatonin production by tricking your eyes (and brain) into thinking it is still daylight.
The simple solution is to stop using technology right before bed, but for the vast majority of us tech addicts, that's not a practical solution. There are twelve more episodes of this TV series, and they need to be watched right now.
Thankfully, a solution has emerged: taking a cue from f.lux, the Drift box hooks up to your HDMI connection, and alters the levels of blue light coming from your television screen. This is important; it is the blue light specifically that has the most disruptive effect on your sleep cycle.
By setting a start and end time, the Drift will ease the level of blue light down, removing it in 10% increments so you barely notice the change, and then reset to full colour in the morning.
With this control over the blue light hitting your weary, tech-addled retinas, you're far more likely to feel tired on time, and have a much easier time falling asleep
SeeSafffron
Web: http://seesaffron.com/drift-tv-box