Copyright breaches can be costly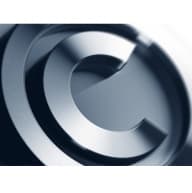 Breaches of copyright laws in Australia can prove costly for small business.
The copyright law of Australia defines the legally enforceable rights of creators of creative and artistic works under Australian law – yet some manufacturers continue to flout these rules.
All manufacturers should be aware that all printed and published matter is covered by copyright. A copyright notice © is not required on a work to gain copyright.
You must obtain written consent from the owner/publisher to reproduce copyright material.
Infringement occurs where a person does an act falling within the copyright owner's exclusive rights, without the authorisation of the copyright owner.
A Melbourne company recently discovered at least two breaches of its copyright publications and recently instructed its legal team to take the necessary steps to correct the breaches.
Logbooks.com.au is a family-owned and operated company established 12 years ago that offers a broad range of safety check and maintenance logbooks for a wide range of industries.
Logbooks Managing Director Calvin Wilkie says the first company, which had breached copyright requirements had complied with a list of legal undertakings.
However a second company has not agreed to the undertakings at this stage and "has forced our hand to take proceedings further." 
Mr Wilkie says legal costs in excess of $100,000 are often required to fight copyright cases.
"In the end someone has to pay these costs along with loss of income and destruction of the surrendered copies of the offending products, he says.
"We will pursue companies selling/reproducing offending products along with the graphic designers and printers who knowingly copy our publications." 
Mr Wilkie says it is a common myth within the printing industry that by altering an artwork slightly (10-30 percent) is enough not to breach copyright.
But there is also an "IT" component included in the originator/owners published works.
"We now put all graphic artists – designers and printers on notice and we will defend our rights of copyright and intellectual property," Mr Wilkie warns.