COPLEY SERVO AND STEPPER DRIVES FOR HARSH ENVIRONMENTS
05-12-2015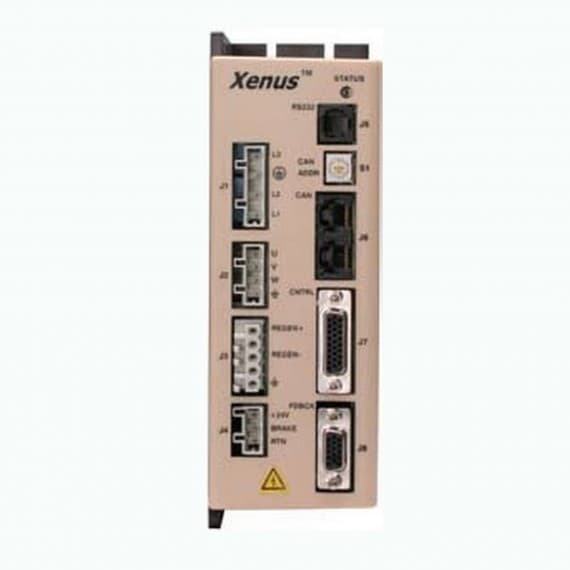 The Copley R-Series distributed by Motion Technologies delivers performance you can trust in the harshest environments.
The R-Series can endure temperature extremes up to 70°C in operation, high humidity, vibration and shock.
Copley's proven drive technology is ideal for a broad range of applications including military, nautical, aviation, scientific research, oil refining and vehicle based systems.
The R Series is built to meet many MIL and IEC standards to perform in tough situations and also to not interfere electrically in noise sensitive environments.
Both servo and stepper drives are available in efficient, high power-density module and panel-mount packages.
DC as well as AC-powered drives are available in the 100W - 6kW power range.
PLUS servo drives offer expanded feedback options. Advanced filtering, gain-scheduling and tuning algorithms combine for the highest level of servo performance.
Stepper drives incorporate microstepping and Servo Mode – stepper motors run quietly and can operate at higher speeds.
Copley's setup software package called CME makes setup including auto tuning, Indexing sequences and cam tables fast and easy to use.
Copley distributed control software, CMO/CML, makes system commissioning fast and simple. CMO is a common object library to use CAN in a GUI application like Labview, C++ or Visual Basic.
The development of low-level code to control the CANopen network is eliminated.
All network management is accomplished with a few simple commands linked into your application program. Software tools from Copley are included with your purchase at no extra charge.
Motion Technologies
02 9524 4782
www.motiontech.com.au