COORDINATE MEASURING MACHINES BOOST PRODUCTIVITY
25-05-2018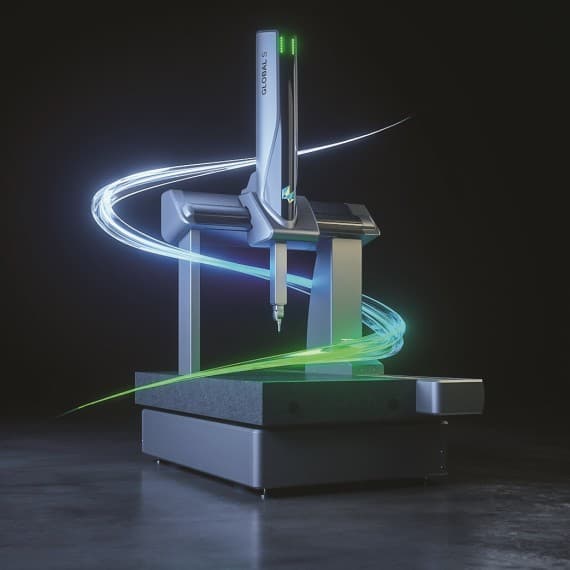 Available now from Hi-Tech Metrology, the Global S is the first in a new series of coordinate measuring machines from Hexagon Manufacturing Intelligence dubbed the Enhanced Productivity Series (EPS). The Global S is billed as the ideal solution for companies wanting higher productivity in dimensional inspection, such as aerospace and other precision manufacturing industries.
Featuring enhanced software that enables common tasks such as the selection of probe tips and the import of files to take place three- to eight-times faster than existing solutions, the Global S has further improvements such as feature sensor mapping that allows the user to associate sensors to features faster when importing inspection plans.
The CMM includes an eco-friendly feature, Eco Mode+, that reduces compressed air consumption by 90% when the machine is in idle state. This can save up to 25% of compressed air cost under standard machine operating conditions.
Global S operators will benefit from the new PC-DMIS Inspect software option for program selection and execution. This easy-to-use interface within PC-DMIS enables single-click measurement routine selection. Automated solutions are also provided, ensuring reliable integrations and efficient data flow management. Messaging lights and the ergonomic jogbox provide an enhanced operator experience. Machine alerts regarding temperature, humidity, vibrations, and unexpected stoppage are also available via the Pulse monitoring system.
Hi-Tech Metrology
1800 283 095
www.hitechmetrology.com.au