COOLING UNITS PROTECT CIRCUITRY FROM THE GREAT OUTDOORS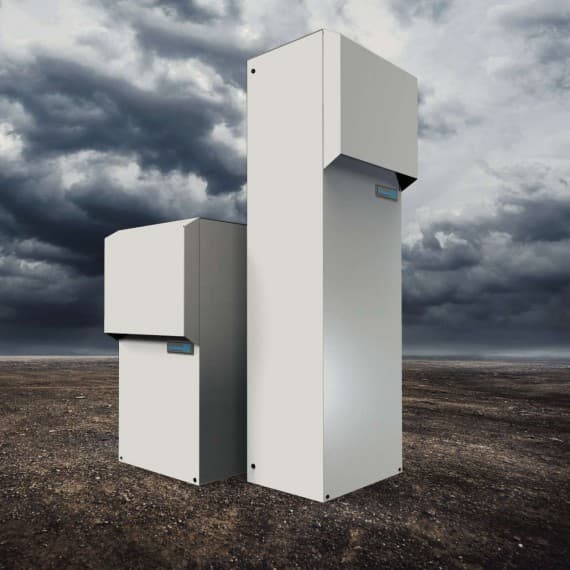 Thermal management specialist Pfannenberg has developed a range of cooling units suitable for protecting electronic circuitry in demanding outdoor locations. The DTS3000 range of cooling units is available from Control Logic, and is capable of dealing with extremes of temperature, moisture, and dust for applications exposed to the elements 24/7.
The DTS3000 range covers sizes from 306W single-phase through to 5.8kW 3-phase, and so there is a unit to suit any sized application. All sizes are available in stainless steel making them suitable for food industry as well as outdoor applications.
Ambient temperature rating on all units is 0 to +55°C, and HT versions are also available with a higher rating to +60°C.
To prevent ingress of foreign bodies, dust or water, the outdoor cooling devices meet the requirements of IP 56 and N3R protection classes as standard. There are also options available for NEMA type 4X, which feature extremely corrosion-resistant dip-painted heat exchangers.
In applications where dust presents a problem, the fins on the condensers in the in the DTS 3000 series are 3mm apart, which makes them less likely to trap dust. This makes the DT3000 range almost maintenance free – even if the concentration of particles in the air is very high.
Control Logic
1800 557 705
www.control-logic.com.au