COOL TRUCKS ARE USED TO SOLVE OUR HEAT ISSUES
02-06-2016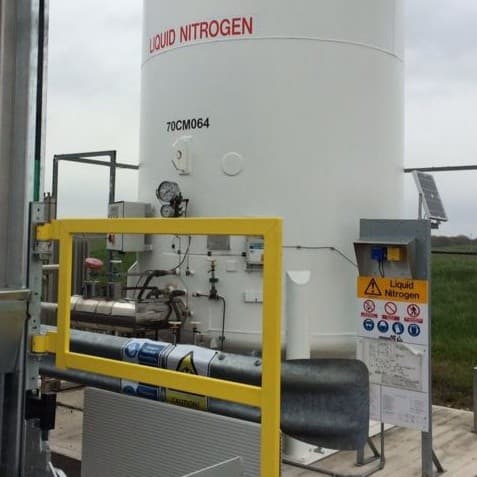 With the threat of global warming becoming more and more obvious, we're going to need something to cool us down but if we use electricity to make us cooler, we're only burning fossil fuels and making the situation worse.
To solve this issue, British inventors have come to our rescue. One invention, a supermarket chiller truck, cooled by liquid nitrogen is just one that it going on it's test run this week. 
 Although this seems like a novelty invention that would never take off, these cool tech may be worth £100bn a year in the years to follow. 
"The size of energy challenge from cold and cooling internationally is colossal," says Prof Martin Freer from Birmingham University, who wrote a report on the Cold Economy.
"It will, by the middle of the century, be the biggest single problem the world faces in terms of energy. And we have to do this in a low carbon way."
At the moment it is still unclear if cooling will be the biggest energy issue, but it will be one, and this issue makes liquid nitrogen really appealing. 
The engine of the truck uses waste liquid nitrogen at -200C, which is held in a tank in the truck and its coldness is used to cool the chiller compartment - which is normally cooled by a polluting diesel engine.
This system was designed by Peter Dearman, an amateur inventor who is honoured by the Institution of Mechanical Engineers.
Deaman suggests that it could use already existing waste, and would be funded by using excess cheap energy produced by wind turbines or nuclear plants at night. The liquid nitrogen would, in effect, be an energy store - like a sort of battery.
A much simpler chiller truck invention comes from two more backyard inventors based at Lampeter in Wales.
Their system - Perpetual V2G –does away with the diesel engine used to cool the truck with a secondary battery that can be charged overnight by off-peak electricity.