Materials Handling & Equipment
CONVEYOR BELTS ON A ROLL WITH NEW TECHNOLOGIES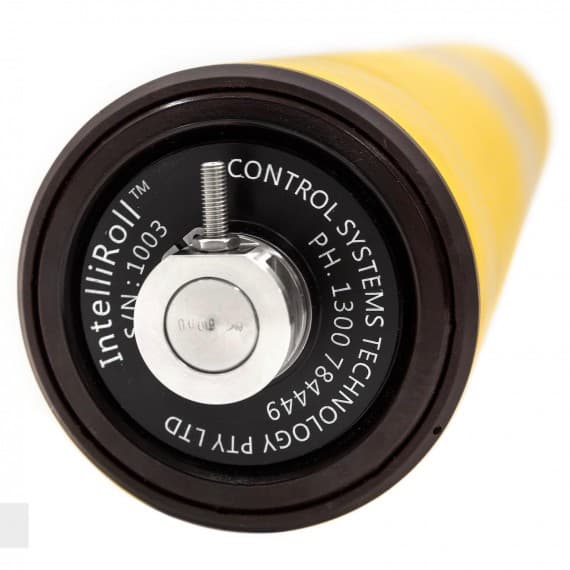 From processing mineral ore to making mushroom compost, the one thing that all efficient industrial processes have in common is the collection of accurate data. As processes are scaled up in size and scope, a small discrepancy in one place can mean big economic losses in another further down the line.
Companies rely on accurate numbers, and access to them, in real time, using a huge array of measurement equipment for managing mass, speed, process flow and so much more. What would data on your smartphone allow you to do? How could you use that to tune your process? Thanks to forward-thinking engineering, integrated automation is on a roll with the IntelliRoll from Control Systems Technologies (CST).
Data collection and analysis is a vital tool for designing and monitoring effective and efficient processes. With the rise of industrial IoT technology and integrated manufacturing systems, the demand for real time monitoring is rising.
If industry is going to be able to minimise losses and increase economic gains, processes need to be constantly observed and managed. In increasingly automated systems, humans still play a vital role in the management of processes. To do this they need the best tools, fast and easy to use and with the flexibility to be fitted in a variety of situations.
Made by specialists with over 30 years' experience in designing and manufacturing some of the world's most reliable and accurate belt weighers, IntelliRoll is a game changer in the process engineering industry. Like all of CST's products, IntelliRoll is made in Australia to clients' specifications for conveyor size and belt speed.
One client was a coal mine in Southern Queensland. Its operation involved extracting a mixture of "product" and "reject" material then separating those two components effectively. But its existing technology wasn't able to pick up the data needed. They needed a simple way to separate the flow rates as effectively as separating the product itself.
The solution was a fully autonomous weigher inside a single roller. With simple installation and wireless connectivity to their existing systems, it was an easy choice. A small change in the form of a bright yellow roller made a big change to the process, giving a weight read-out that let the company fine-tune its process to optimise real-time output of usable product.
For another client, a company in the mushroom growing industry, accuracy was important in making the best quality compost. The equipment created specifically for doing this on a large scale required a concertina conveyor, which prohibited accurate conventional weighing due to space. A completely wire-free weigher inside a roll was perfect for their specific situation. The company now had the ability to use a smartphone app to monitor and inoculate each batch correctly without changing their processes.
Control Systems Technology
1300 784 449
www.controlsystems.com.au/