Materials Handling & Equipment
Published 20-06-2019
| Article appears in June 2019 Issue
CONVEYING THE IMPORTANCE OF QUALITY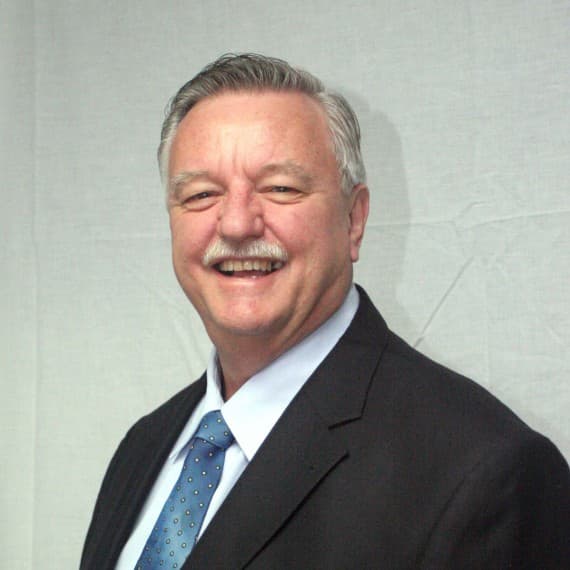 Adept founder and co-owner Paul Johnson
A company that has put the conveyor at the heart of the warehouse is just about to rack up 20 years in the business, and is finding its expertise in increasing demand as part of the logistics revolution brought about by today's e-commerce addicted society.
Founded in September 1999, Adept Conveyor Technologies set about convincing the market that the conveyor system had to be the key part of the operation – not just an afterthought that joined up point A with point B.
Even at that early date, the three cofounders of the company had a combined 58 years of experience in the conveyor business, so they knew what they were talking about. And 20 years on, that collective experience is approaching a century.
"It was a strange situation," says Adept founder and co-owner Paul Johnson. "The conveyor system is the only truly dynamic part of the warehouse, yet it was frequently the last part to be specified. To us it was hard to fathom why anyone would undervalue the most important part of the operation."
However, with racking companies focusing on selling steel, rather than selling a complete solution, it was perhaps understandable that the conveyor became an afterthought.
Clearly, Adept's first task was as much to educate the market as it was to sell conveyor systems. And this meant that the company had to position itself at the very leading edge of conveyor technology.
Johnson recalls: "Our focus has always been towards quality European suppliers of specialised equipment that we can place into our conveyor system designs".
This insistence on using European technology in its Australian made conveyor systems has certainly differentiated Adept from other Australian-based conveyor suppliers. At a time when Australia has increasingly looked to Asia for much of its manufacturing and materials handling equipment, it has been a strong differentiator for the company.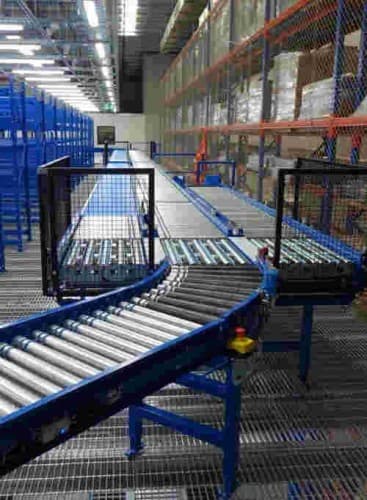 Johnson adds: "We have always made it our business to keep up with all the latest offerings in conveyor technology. And this has entailed regular visits to our existing European suppliers as well as attending the most important European exhibitions and conferences."
Interestingly, the focus of Adept's business has changed several times over the course of the last 20 years. "The Australian market is constantly evolving," says Johnson. "We have been through many industry phases in manufacturing, freight and courier industries. And now we've come full circle back into warehousing – particularly with pick and pack systems for e-commerce fulfilment."
However, one thing that has not changed is that focus on high-quality European components. And Paul Johnson regards one particular move in this area as crucial to the company's on-going success.
It was as long ago as 2004 that Adept set up a joint ownership operation with its main component supplier in Germany. The foundation of Marx-Rollentechnik GmbH in Germany not only "locked in" the company's supply of high-quality conveyor components for its own manufacturing operation in Sydney, it also provided the opportunity to sell these components on the Australian market to other conveyor companies and systems integrators.
So the next step was to set up MRT Australia, Adept's sister company, which has successfully carved out its own market niche in supplying those conveyor components to manufacturers and systems integrators in the Australian market, together with the necessary applications expertise. It also holds considerable levels of stock both for Adept and the market.
Adept for its own part has continued to advance the conveyor technologies available in its bespoke conveyor systems. These have included low-energy conveyor drives with energy-saving features such as "run on demand" and the use of safe 24V green technology. It also includes the company's own design of sorting systems that are increasingly in demand in e-commerce driven logistics systems.
The key, as ever, has been that experience and expertise gathered through decades in the business. And, thanks to its full in-house design facilities and its ability to build and test its systems in its own Australian factory, Adept can give each customer a system designed to handle their specific needs – without compromise.
Says Johnson: "A lot of times we see competitors offering solutions that are 'out of the box' and don't necessarily provide a total solution – there is always some degree of compromise. Adept's solutions are always tailored and that means something a little bit special for most customers."
Perhaps that is the key to Adept's success. Australian made systems using world's best technology but with the added advantage of local expertise and support.
As Paul Johnson puts it: "We have made our name by doing this, and so every system leaving our Sydney factory will continue to be built using the most appropriate and up-to-date conveyor technology and control functions. And yes – only ever with quality European parts – never anything less."
Adept Conveyor Technologies
02 9771 4655
adeptconveyor.com.au