CONTROLS BUILDER BACKS TANK BID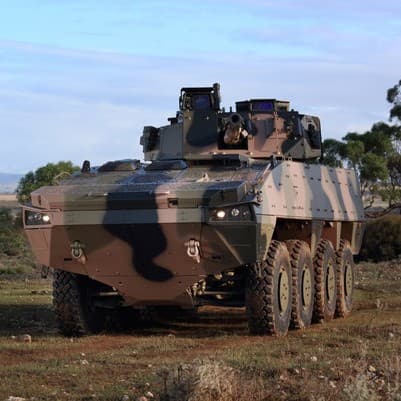 Based at Heatherton, in Melbourne's southeast, Moog Australia is a subsidiary of a US designer of motion control systems. It is among a small number of Victorian businesses in line to secure a rich ­pipeline of work for the Australian Defence Force's Land 400 ­project, the army's next-generation combat vehicles.
Defence is seeking to phase out light armoured vehicles deemed unfit for active service over the next decade or so, ­resulting in a consignment of more than 200 replacements.
Moog Australia is a co-partner to a bid from BAE Systems Australia, the local arm of ­Britain's BAE Systems, which is based in Adelaide and has a research facility in Melbourne. These two companies have been shortlisted by Defence.
"We've put together a very compelling offer for the nation — one that will deliver the type of enduring manufacturing and technology jobs that Australians are looking for," BAE Systems' Land 400 vice-president Brian Gathright said.
BAE has also revealed other ­Victorian manufacturers on its ticket included Moorabbin hull-maker Marand, Croydon South electronics specialist MoTeC and Campbellfield-based seatbelt and harness maker APV Corporation.
Collectively, these businesses would share in $200 million in contracts, which would create an estimated 100 supply-chain jobs for the state.
Moog Australia would make the gun turret controller for BAE and Patria's eight-wheeled AMV35 combat ­vehicle.
Mr O'Connor said the ­company would need to add 23 staff to its 25-strong workforce to handle the workload.
"These are hi-tech permanent roles in design and then we'd also support the vehicle's 20 to 25 years of maintenance."
Moog Australia
03 9561 6044
www.moog.com.au