CONTROLLERS ARE IDEAL FOR SMALL- TO MEDIUM-SIZE MACHINES
15-08-2017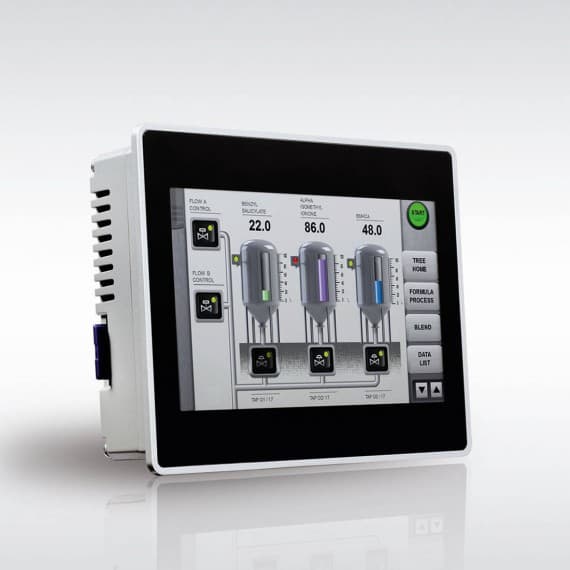 The Turck TX500 series of HMIs are powerful programmable controllers that combine high-end touchscreen displays with fast processors.
These PLCs are ideal for use in small- to medium-size machines that have processes that need to be controlled, operated and visualised locally.
Each TX500 is equipped with a Profinet master and EtherNet/IP scanner, as well as a Modbus TCP and Modbus RTU master. They can also be run as Modbus slaves.
Programming is simple using Codesys3, and the latest processor technology guarantees the smooth handling of computing intensive processes.
Three sizes are available, with a choice of 7, 10 and 13in screens, all offering 64k colours for high performance display of graphics and animations.
A full range of interfaces includes two Ethernet ports, a serial interface and two USB ports, and the front panel protected to IP66.
Turck Australia
1300 132 566
www.turck.com.au