CONTROLLER AT THE RUGGED EDGE
25-09-2017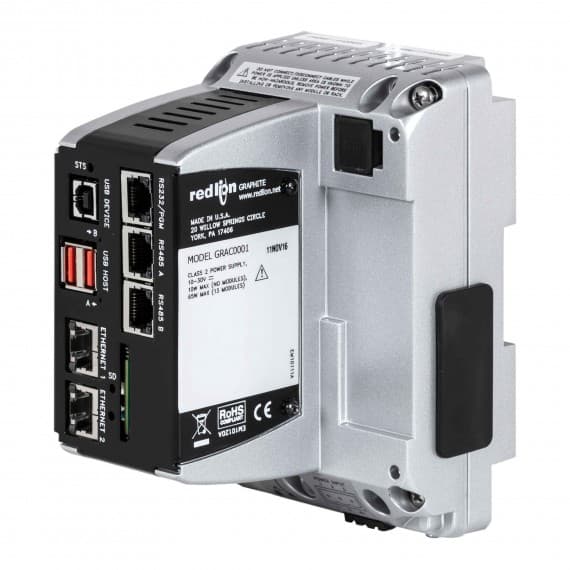 Red Lion developed its Graphite Edge Controller for process and factory automation in even the harshest environments.
Available from Control Logic, this compact rugged industrial controller offers highly scalable I/O and combines networking and data visualisation with industry standard IEC 61131 control capabilities.
Featuring high tolerance to shock and vibration and an extended -40 to +70℃ operating temperature range, the Graphite Edge Controller is ideal for controlling and monitoring machinery in harsh environments.
Easy-to-use tools allow users to quickly create logic controls using familiar IEC 61131 programming languages - such as ladder logic, function block and structured text - and to interconnect devices with as many as 300 different industrial protocols. There is also easy access to data logging and web server functions.
The controller has a single I/O slot for supporting small applications, but is easy to scale for large applications using Red Lion Graphite Expansion Racks offering up to 24 additional modules.
Modules are available to extend I/O capabilities, including analogue and digital I/O and PID control. There are also additional communications options such as DeviceNet and Profibus DP.
Control Logic
1800 557 705
www.control-logic.com.au