CONTINUOUS POWER SYSTEM COMBINES UPS AND SWITCHGEAR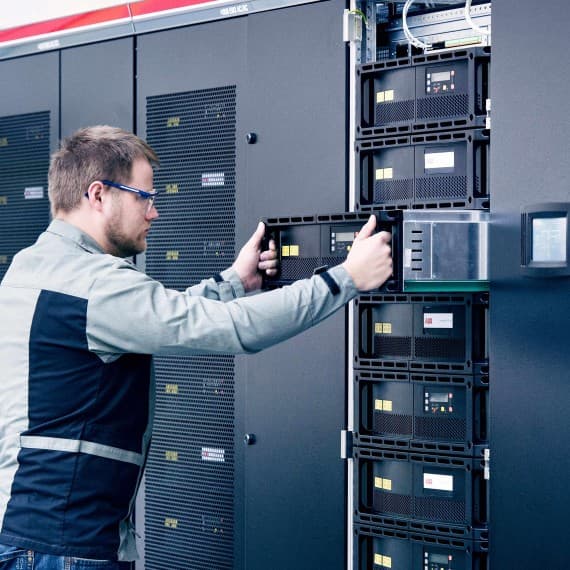 ABB now offers an integrated power solution that combines UPS and switchgear technologies in a single compact unit, saving almost a third of the space required.
The MNS-Up enables users to save as much as 10% of the capital required for electrical infrastructure. Also, the company reckons that as the system is easier to install and commission, it can be up and running as much as 20% faster.
The modular MNS-Up design allows both switchgear and UPS modules to be safely exchanged without disconnecting power. Each unit can be expanded in 100kW increments so that companies just pay as they grow.
Each frame of the system can support up to five 100kW UPS modules. Up to six frames can be combined to provide a 3MW power supply. And further systems can be installed in parallel.
ABB says it can install the MNS-Up in any configuration to suit the space available – L-shape, U-shape, straight lines or back-to-back – and all without external bus ducts or cables.
ABB Australia
1800 222 435
www.abbaustralia.com.au