CONTEMPORARY DEVELOPMENTS IN AUSTRALIAN WAREHOUSING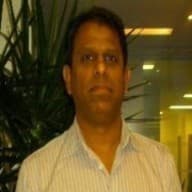 New developments are continuously modifying the management of warehousing systems in Australia. Advances in computing systems and software are allowing instantaneous record-keeping transactions. An example of these developments is the automatic registering of products and prices at grocery stores. Inventories are automatically adjusted as groceries are sold, and managers can remotely query the system and obtain instantaneous inventory balances.
Coles, Bunnings, Chemist Warehouse and other companies already have similar online systems for keeping stock records for all stock-keeping units. Woolworths and Aldi are planning to remove the human element from the physical movement and storage of materials at some of their newer locations.
These automated storage and retrieval systems remove materials, make up batches of complete orders and deliver them to the appropriate points within the production system, all without being touched by human hands. Other automated systems similarly assemble shipping orders and move them to shipping areas. These and other developments pledge to make warehousing even more effective in the future in meeting the quantity and scheduling needs of customer and operation departments.
World-class producers use these systems and software extensively to determine the most efficient routes for trucks, to find the best way to load and unload trucks and to provide close communications between drivers and central offices. This use of computer software not only holds down costs but also, and at least equally importantly, enables management to know where in the entire system each order is and when it is expected to arrive at its destination.
But in spite of the advances made in computing systems and software, and the establishment of centralisation of materials management function for greater control, foul-ups still occur.
M Khaldoon (Kan) is an MBA (Aust), certified Six Sigma Black Belt, auditor and trainer, currently working at Sayfa as Quality and Continuous Improvement Manager. He has more than 18 years of experience in automotive, aviation, and oil and gas with multinational organisations.