CONTACTORS ARE GREENER OPTION
14-08-2017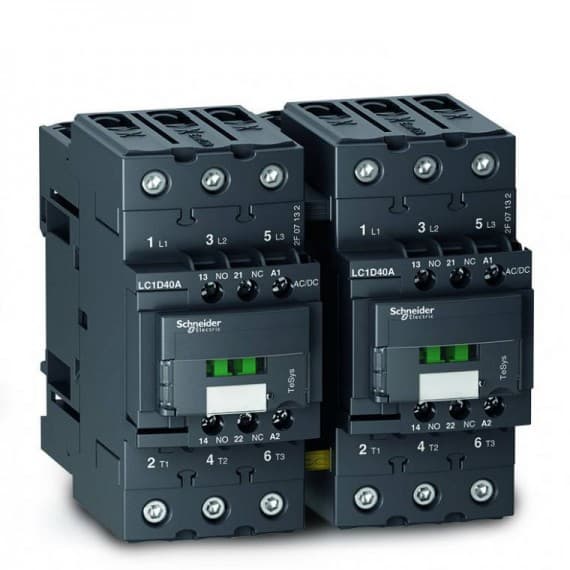 RS Components is stocking the latest series of AC/DC coil compatible contactors from Schneider Electric. The TeSys D Green range features lower energy consumption and coils that can be energised with either AC or DC.
The new devices are compatible with all existing TeSys D accessories and support products. Units are available that handle 9 to 80A, with control voltages from 24 to 500V.
With a compact outline to save space in machines and electrical cabinets, the TeSys D Green range offers a number of other advantages. The lower coil power of 0.5W at 24V DC can contribute significantly to the energy efficiency of a machine. There is also a model with 40 to 65A current capability that can be connected directly to PLC control, removing the need for a relay interface.
The range meets the SEMI F47 standard, providing increased resistance to voltage surges and grid disruptions to provider higher uptime. The contactors also offer low contact bounce with the same high resistance to shock and vibration as the TeSys D range.
Other advantages include a constant closing and opening time, regardless of voltage fluctuations, delivering reliable repetitive actuation. Also, when maintenance is required one TeSys D Green can replace many standard contactors.
RS Components
1300 656636
au.rs-online.com