CONTACT ALARM SYSTEM BOOSTS BOOM WORKERS' SAFETY
06-03-2017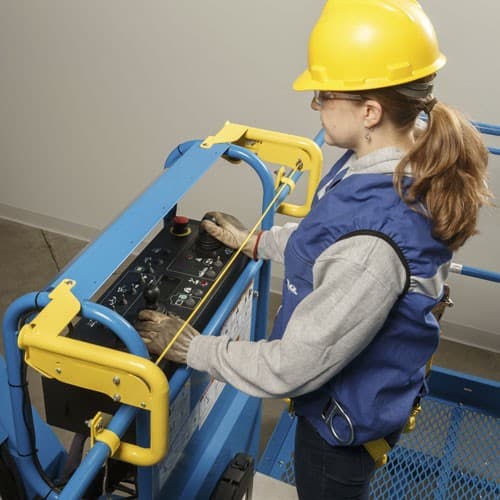 Genie has enhanced the safety of its boom lifts with a new electronic secondary guarding system. The Genie Lift Guard contact alarm system will immediately activate and alert others that the boom operator may need help. It is available as a standard accessory on most new Genie Z (articulated) and S (telescopic) boom lifts.
The contact alarm system is based around an activation cable fitted above the boom lift's platform control panel. When pressure is applied to the cable, it disconnects and activates the system. When the system is activated, all machine lift and drive functions are stopped to prevent platform movement. An alarm sounds and beacons flash, notifying everyone nearby that the operator may need help.
The only functions while the footswitch is depressed, and motion cannot resume without human intervention. Normal operation can only be resumed when the alarm system has been reset by reconnecting the activation cable. There is no need to restart the engine or cycle e-stop power, and the machine can be operated from the ground, if necessary.
The ruggedly designed contact alarm does not interfere with the operator's view of the control panel or the aerial job site. It includes an additional free-movement zone between the cable and the control panel that helps operator mobility once the system is activated.
The Genie Lift Guard contact alarm system is available installed standard from the factory or as an aftermarket kit, which can easily be installed in less than 30 minutes with only a few fasteners and electrical harness connectors.
Genie
1800 788 633
www.genielift.com.au