Construction industry remains in the red
31-08-2010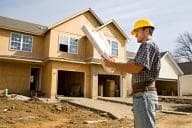 The national construction industry recorded its 24th consecutive month of contraction in May, according to the latest industry data.
The Australian Industry Group Australian Performance of Construction Index (Australian PCI) was down 0.2 points in May to 34.7 (readings below 50 indicate a contraction in activity with the distance from 50 indicative of the strength of the decrease).
The index is conducted in conjunction with the Housing Industry Association. 
By sector, commercial construction registered the sharpest fall in more than three years coinciding with a further weakening in new orders. House and apartment building activity continued to contract substantially. Despite declining in the month, engineering construction contracted at the slowest rate of all sectors reflecting the strength of resource related projects.
Australian Industry Group Chief Economist, Julie Toth, said: "The Australian PCI remains deeply entrenched in negative territory.  The index continues to reflect the cyclical downturn in residential housing activity as well as the downturn in non-residential building and construction, outside the mining sector.
"While the two consecutive cash rate cuts from the RBA in May and June are very welcome and will help to improve sentiment among home builders and investors, it will take some time for this benefit to flow through to actual construction activity levels. In the meantime, the forward indicators such as building and credit application approvals all point to a further period of extended weakness in construction activity levels from here."