CONSTRUCTION DIPS IN AUGUST
08-09-2016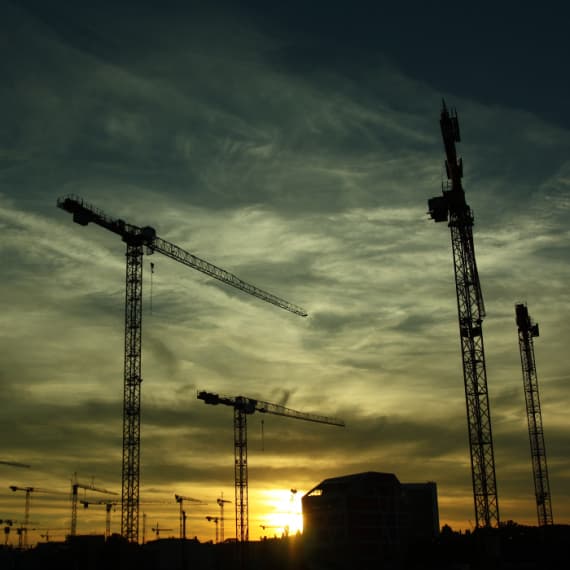 The national construction industry turned down in August, along with the manufacturing industry at large. While some sub-sectors expanded, the overal trend was slight contraction.
Ai Group Head of Policy, Peter Burn, said: "Very weak conditions in the house building sub-sector overshadowed the positive news for apartment building, commercial construction and engineering construction in August and pulled the broader construction industry down for the month. "
The Australian Industry Group/Housing Industry Association Australian Performance of Construction Index (Australian PCI®) fell 5.0 points to 46.6. Readings below 50 indicate contraction in activity, with the distance from 50 indicating the strength of the decrease.
A particularly steep fall in housing activity (a drop of 13.8 points to 41.1) dominated the sector in August and was only partly offset by growth in apartment building (up 8.8 points to 56.8), commercial construction (up 1.4 points to 53.2) and engineering construction (up 6.9 points to 55.5).
"While mining-related work continues to wind down, in August this trend was offset by a lift in other engineering construction work – including in rail and road infrastructure," Dr Burn said.
"A pull-back in employment in August after two months of expansion was the lowest reading for this sub-index in five months. Ominously for the near-term, alongside the fall in employment, both new orders and deliveries were negative for the sector as a whole."
HIA Chief Economist, Harley Dale, said: "We're at the peak of the residential construction cycle, but the Australian PCI® suggests there is not enough non-residential activity coming along behind."
"New home construction has been the kingmaker of the Australian economy in recent years – it's a shame policy makers have failed to respect its importance."