CONSERVE PRECIOUS LIQUIDS WITH NO-DRIP NOZZLES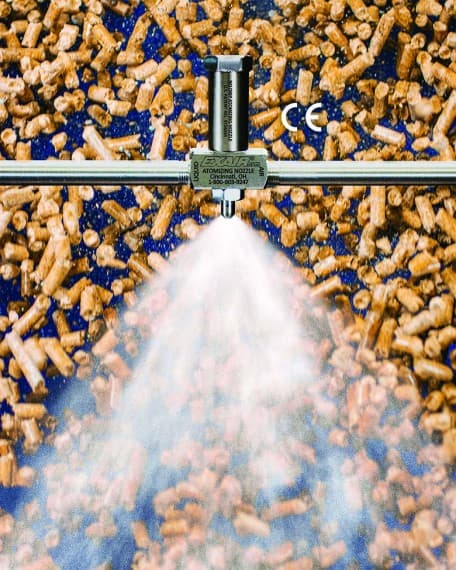 The finest atomisation of liquids is now possible with Exair's new 1/8 No Drip internal mix air atomising spray nozzles. The patented No Drip nozzles mix liquid and air internally, positively stopping liquid flow when compressed air is shut off.
Post-spray liquid flow can cause big problems when spraying any type of fluid. Unwanted drips that occur after spraying can degrade expensive coatings, dilute chemicals or water, destroy product function on sealing or mating surfaces, and ruin the appearance of painted or coated finishes. Exair's patented No Drip design does away with these issues; when the compressed air supply is shut off, the No Drip air atomizing nozzles positively seal off the flow of liquid, eliminating the possibility of drips.
Available now from Compressed Air Australia, the Exair 1/8 No Drip internal mix atomizing nozzles come in three liquid patterns: narrow angle round, wide angle round and flat fan. Inlets come in 1/8, 1/4 and 1/2 with a variety of liquid flow values to suit your needs.
If you need precise liquid flow in your pressure-fed applications, the Exair 1/8 No Drip Internal Mix Atomizing Nozzle range has you covered. Whether you're painting, coating, rinsing, cooling, quenching, moistening or humidifying, the fully adjustable Exair nozzle range can meet your liquid requirements. All models are CE compliant and conflict mineral free.
Compressed Air Australia
1300 787 688
www.caasafety.com.au