CONNECTORS HANDLE MORE CURRENT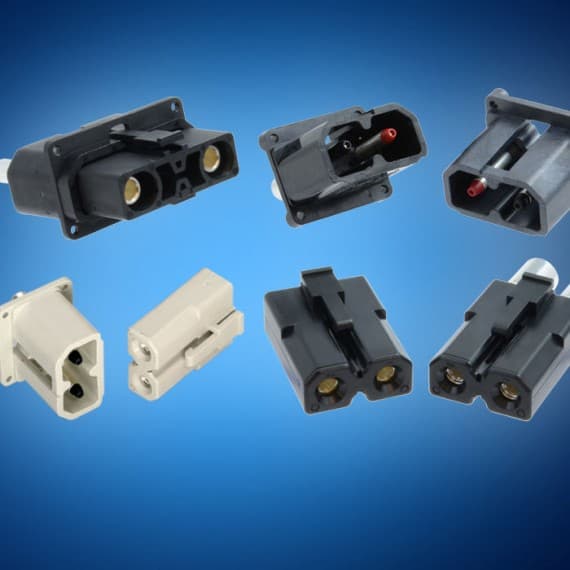 Mouser Electronics is now offering easy access to the Amphe-PD series connection system from Amphenol Industrial. Designed to connect wire-to-wire, wire-to-board, and busbar terminations, the Amphe-PD series distributes higher currents with less heat than similar-sized connectors.
The connectors use Amphenol's Radsok technology, which enables higher current handling, lower temperature rise, less resistance and lower mating forces. The Radsok terminal features a stamped hyperbolic contact with multiple beams that provide high reliability, optimal current carrying performance, and a longer cycle life in a small footprint.
Amphe-PD connectors are available from Mouser in a two-position, 3.6mm Radsok rated at 70A, or a two-position 5.7mm version capable of carrying 120A continuously. The series handles higher currents without wasting valuable space, offering a compact solution for data applications that require small, yet powerful connectors.
Mouser Electronics
+852 3756 4700
au.mouser.com