CONNECTION TECHNOLOGY FOLLOWS HYGIENIC DESIGN RULES
26-09-2017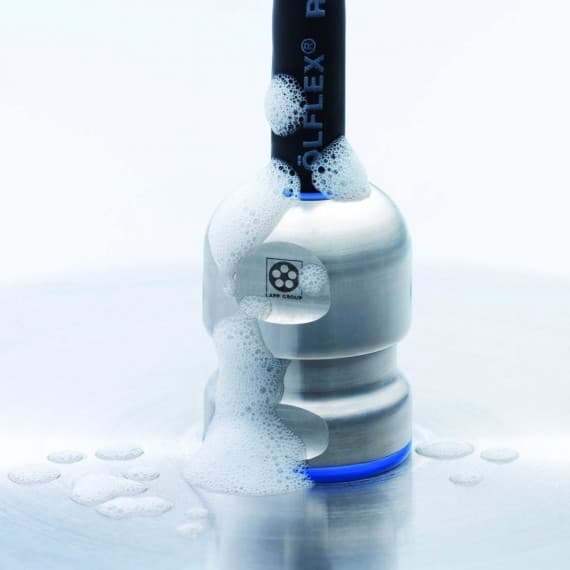 Hygiene is the top priority in the food and beverage industry, and its application covers all aspects of machinery design, including the cables and interconnection components. Treotham has a comprehensive range of cables, connectors and accessories from Lapp Group that meet strict international requirements, such as EHEDG design specifications and compatibility with Ecolab cleaning agents.
The Lapp Robust portfolio of cables feature sheaths made from specially optimised TPE, which features enhanced resistance to bio-oils, fats, food acids and water. Ölflex Robust power and control cables are available with VDE certification and UL certification. And testing to Ecolab standards confirm they can withstand regular cleaning with standard industrial cleaners and disinfectants.
Other cables in the series include Unitronic Robust low-frequency data network cables, Hitronic Robust optical data transmission cables, and Etherline Robust cables for Industrial Ethernet.
The Lapp portfolio from Treotham also includes the Skintop Hygienic cable gland, which is made from stainless steel, with FKM elastomer used for the seals, and has no corners and edges to which food residues could adhere.
The Silvyn Hygienic conduit gland with the matching Silvyn Hygienic conduit is also suitable for use in contact with food products. In addition, Lapp has developed the Epic Ultra H-B protective cover to provide a watertight seal for the base of its proven Epic Ultra rectangular connector. This is made from blue plastic with stainless steel anti-corrosion locking elements.
The Lapp hygienic portfolio is completed with a line of blue cable ties that incorporate a metal additive. This means that should any cable tie accidentally fall into (say) a pot of yoghurt, it will be found using a metal detector or X-ray machine.
Treotham Automation
02 9907 1788
www.treotham.com.au