CONNECT BETTER WITH THE FEN20
24-08-2017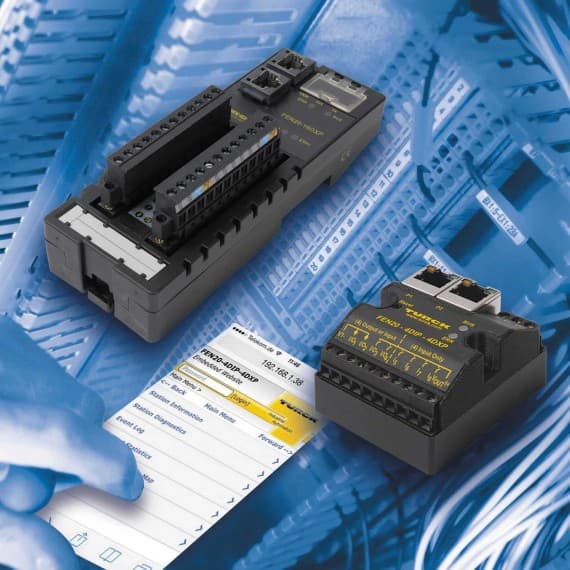 Turck's new compact Ethernet multiprotocol I/O modules make it easy to connect standard switching signals to fieldbus systems.
The FEN20 modules automatically detect EtherNet/IP, Profinet, Modbus TCP or systems, ensuring that their inputs and outputs are immediately ready for use.
Two versions are available: the compact module is small enough to fit in control boxes, control panels or other existing housings and can even be retrofitted to make pushbuttons and LED indicators Ethernet ready.
The larger 16-channel device can be partitioned into three independent and isolated I/O groups, which can be used for safety shutdowns and can be centrally controlled.
Both types come with integrated web servers to display diagnostic information and provide access to configuration parameters.
Turck
1300 132 566
www.turck.com.au