| Article appears in August 2019 Issue
CONFIDENCE IN OUR GREAT STATE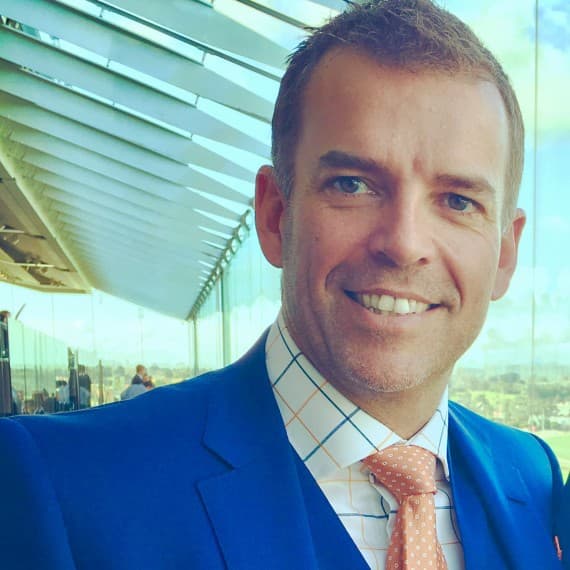 Manufacturing continues to play an important part in Victoria's economy. While the industry has seen changes over the years, with a shift from traditional manufacturing to more advanced techniques, it remains resilient.
There has been much discussion about weak economic performance nationally and growing concerns in the global economy. Victoria is not immune from these developments. Moreover, the manufacturing industry is likely to be impacted by the increased uncertainty over ongoing global trade tensions.
Nonetheless, I would like to focus on some of the positives we're seeing in our great state.
Victorian economic growth has slowed, but it has outperformed the national economy. Our Bank of Melbourne economics team is expecting this outperformance will continue.
Victoria's trump card is its solid rate of growth in population, which underpins relatively stronger growth in retail spending and economic activity. There have also been some recent signs of stabilisation in Melbourne's housing market, where auction clearance rates lifted to 67% in June.
Victorians are more upbeat than most Australians. Consumer sentiment, according to the Westpac-Melbourne Institute, has been resilient in Victoria following the Federal election earlier in the year and recent tax cuts passed by parliament. These factors have had a positive impact on the mood of Victorians. In addition, business investment has been growing at a solid pace in Victoria.
The big spending on infrastructure continues to be driven by the public sector. The Victorian State government estimates a strong increase in public infrastructure spending over 2019-20 and reaching a peak in 2020-21. In addition, commercial construction, activity remains solid.
For Victoria's manufacturing industry, areas linked to engineering construction should receive benefits from the huge amount of infrastructure spending in the State. In addition, the low Australian dollar should provide support to the sector, as it boosts exports by making them relatively cheaper than overseas goods. The weaker currency will be a key mitigating factor for Australia's traded sector given the increasingly uncertain global trading environment.
There's no doubt that we have the right elements to continue to build a strong future in advanced manufacturing. As Victoria's only bank with a dedicated, locally-based manufacturing team, Bank of Melbourne has been a constant supporter of the industry.
In this issue, we're pleased to speak with another standout manufacturing champion, Phillip Rolls, about his company, RollsPack. Phillip shares his story of how they have become Australia's largest flexible packaging manufacturing business and a global leader in innovation. The digital revolution kicked off a major change to the business, prompting RollsPack to pivot from industrial packaging to focus on ecommerce.
It's the drive to innovate that has kept their business thriving. You can read more about their journey on page 9.
At Bank of Melbourne, we're in the business of manufacturing successful outcomes for our customers, and the Victorian economy. Get in touch via my details below, to find out how our expertise can help your business grow.
Andrew leads the Bank of Melbourne Manufacturing Relationship Team of specialist industry bankers. He brings his experience from 28 years in banking to help support Victorian manufacturers.
Bank of Melbourne
0402 970 792
www.bankofmelbourne.com.au/manufacturing