CONFERENCE TO OFFER THE TOOLS TO SLASH ENERGY COSTS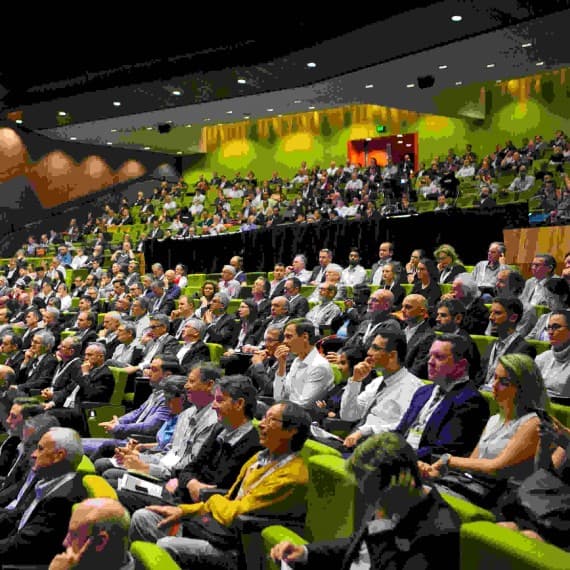 The conference programme is now available for the inaugural Energy Efficiency Expo, the new event organised by Reed Exhibitions Australia and the Energy Efficiency Council (EEC) at the Melbourne Convention & Exhibition Centre on 23rd and 24th October 2019.
The programme for the free-to-attend conference and exhibition has been strategically developed to inform business owners and energy efficiency consultants about strategies and solutions to reduce their energy costs. More than 70 expert speakers will focus on the fundamentals of energy management for businesses, manufacturers, food processors, commercial building owners and local government.
According to Luke Menzel, CEO of the Energy Efficiency Council: "Over the past few years, the EEC has been on the ground providing clear guidance on what the energy transition means for Australian businesses. But it's clear that more is needed, and that's where Energy Efficiency Expo comes in.
"Our partnership with Reed Exhibitions Australia on Energy Efficiency Expo will support Australian businesses that are acting to take control of their energy costs. Over the past few months we've worked with our programme partner, Sustainability Victoria, to develop a practical, accessible conference program for business, focused on giving them the information and case studies they need to make smart energy management investments."
The two-day event will start with a joint plenary with the collocated All-Energy Australia conference, with The Hon Lily D'Ambrosio MP, Victoria's Minister for Energy and Solar Homes to open proceedings, followed by keynote presentations from Richard Adams, Director – Innovation & Entrepreneurship Centre, NREL, Tim Finnigan, Director – CSIRO Energy and Professor David Shipworth, Energy and the Built Environment, UCL Energy Institute.
Day 1 will begin with a panel discussion titled "Are we equipped as an industry to transition to a low-carbon economy?", chaired by Luke Menzel (CEO, Energy Efficiency Council), and Day 2 with a panel session discussion titled "A look at how the shift in energy supply will affect the design of the system", chaired by Ivor Frischnecht.
Other conference sessions and workshops include: Navigating a dynamic energy landscape; Unlocking value in a distributed energy system; Manufacturers: driving productivity through smart energy management; Agribusiness and food processors: smart energy use from farm to plate; Councils and government agencies: leading the energy transition; Analysing opportunities for cool roofs in commercial settings; and Workshop: building the business case for energy efficiency.
The inaugural Energy Efficiency Expo will be held on 23rd and 24th October 2019, at the Melbourne Convention & Exhibition Centre. The full conference programme and free advance registration are both available online.