CONDUCTIVE CONCRETE COULD BE GAME-CHANGER FOR EV CHARGING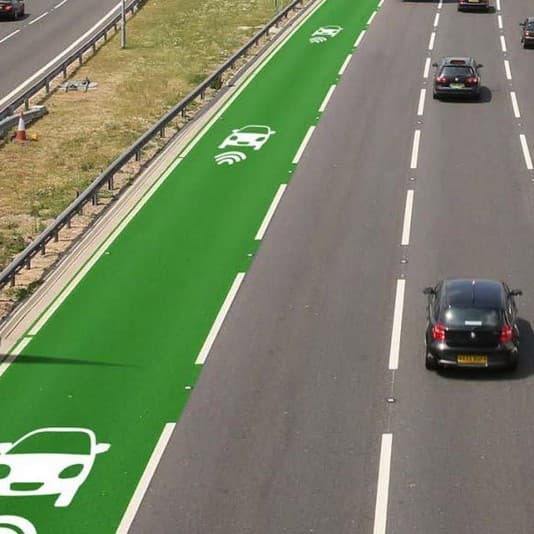 Australian materials specialist Talga Resources has developed a graphene-based additive that makes concrete electrically conductive, potentially opening the door to applications from underfloor heating to charging of electric vehicles on the move.
Concrete is the world's most ubiquitous construction material by volume, with a global market in excess of $450 billion a year. Testing has shown that Talga's graphene-enhanced concrete is highly electrically conductive, with 0.05Ω-cm volume resistivity.
According to Talga MD Mark Thompson: "The initial test results show that Talga's graphene-enhanced concrete achieves such high electrical conductivity that it can act like the heating element of an electric stove. This type of concrete has some exciting and large volume applications, and in some cases can combine with our thermally conductive concrete.
"Furthermore the conductivity is achieved with a very low loading of our graphene, but a larger amount of ore processing by-products, providing maximum potential for the most cost effective, scalable and eco-friendly development options."
The electrically conductive graphene concrete has applications in current markets such as underfloor heating, where it can provide a long-term, low-maintenance alternative to plumbed hot water installations. Other current applications include the provision of anti-static flooring and EMI shielding in buildings, cost effective earthing and lightningstrike protection for a range of infrastructure from bridges to wind turbines.
Also as a solid-state heater the technology may enable more rapid, and environmentally friendly ways of clearing ice and snow from key transport routes and airports compared to the cost of ploughs, salt, de-icing chemicals and wastewater treatment of chemical runoff.
Talga is also set to investigate future applications, including enabling inductive charging technologies for electric vehicles – both while parked and on the move.