CONDUCT YOUR ALCOHOL TESTING USING THE VERY BEST DEVICES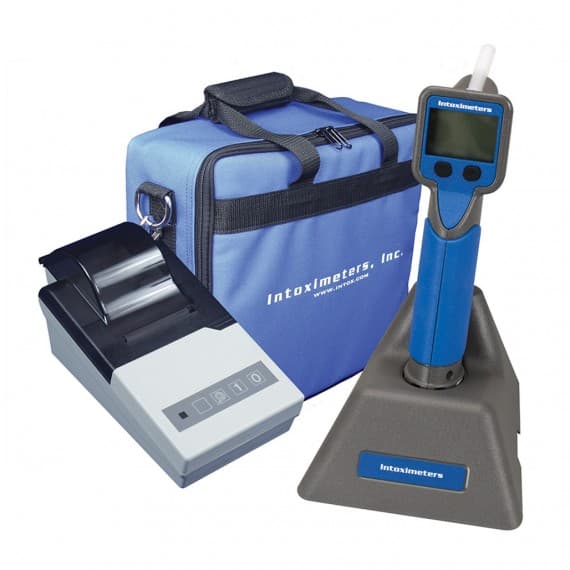 By Larissa Galanti
Safety is a primary concern in a workplace environment, especially when employees are operating heavy machinery, working in potentially hazardous conditions or responsible for the transportation of goods, services and people.
Conducting random alcohol testing using the very best devices can help to deter and eliminate alcohol misuse and ultimately reduce workplace accidents and injuries.
Pathtech are proud to be the exclusive supplier of the Intoximeter range of breathalysers to workplaces across Australia, with customers in the transport, construction, mining and government sectors.
As the original manufacturer of handheld breathalysers, Intoximeter is one of the leading and most recognized breathalyser companies worldwide.
The Intoximeter devices provide evidentiary quality results, provide fast turnaround time, are simple to use and have a superior lifespan.
Further, Intoximeter Breathalyses have the most advanced fuel cell on the market, helping to provide exceptional product longevity and cost savings on future service, repairs and replacements.
Combined, these unique benefits position Intoximeter Breathalysers as the perfect device for workplace alcohol testing, whether you are conducting small amounts of breath testing or wanting to conduct high volume testing.
With all of the Intoximeter Breathalysers manufactured with "site work" in mind, the units are lightweight, easy to handle and importantly, highly durable, so you can be confident the Intoximeter Breathalyser will be suitable for your workplace.
The Pathtech Intoximeter range includes the choice of two devices – the Alco-Sensor FST which has surpassed 100,000 units sold worldwide making it one of the most popular devices on the market, and the Alco-Sensor V which is currently used for roadside alcohol testing by Police Jurisdictions worldwide.
To ensure you are provided with the most suitable best device for your workplace, the Pathtech team will work closely with you to understand:
·       Do you need the device to store data?
·       Would you like the ability to immediately print results?
·       Is being able to store results on my computer important?
·       If storing results, would a networking option be helpful so that multiple
different sites can be linked together at a central hub?
And recommend the best device based on your requirements, policy needs and budget.
In addition to providing you with one of the best devices on market, the Pathtech team will ensure you are provided with comprehensive product training and are available for ongoing product support and questions.
Also, the Pathtech NATA accredited laboratory can manage the necessary calibration of your breathalyser.
Contact Pathtech to find out more.
Pathtech Pty Ltd
Ph: 1800 069 161