CONCRETE SOLUTION FOR EFFICIENT ENERGY STORAGE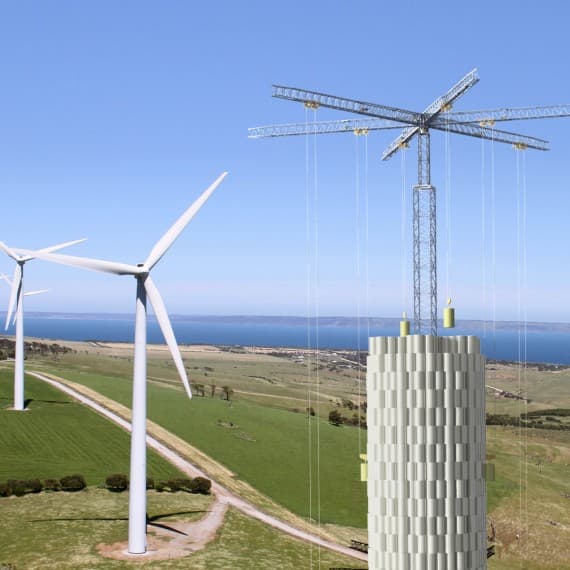 Energy Vault has developed a novel solution to storage for renewable energy plants that involves neither batteries nor water.
The Energy Vault system is based on the fundamental physics of potential and kinetic energy, and uses a proprietary, cloud-based software platform to operate a newly developed six-arm crane. The crane operation is fully automated and orchestrates the positioning of the massive concrete bricks that provide the basis for the efficient storage and discharge of electricity.
The novel use of low-cost and environmentally friendly waste debris concrete materials enables the Energy Vault system to achieve significantly lower cost per kilowatt-hour and high round trip efficiency while delivering a 30-40 year life without any degradation in storage capacity.
The system is commercially available now, and the company has signed an agreement to deploy an initial 35MWh Energy Vault system in India for Tata Power.
The system specifications are impressive. The 35MWh system can produce up to 4MW peak power, and can be modulated as required. The system boasts millisecond response ramp time, with full power achieved in 2.9s, making it suitable for critical grid support services.
The round-trip efficiency is claimed to be around 90%, and there is no storage degradation over 30-plus-year lifetime of the system.
Energy Vault
energyvault.ch