CONCEPT LASER SHOWS THE 'AM FACTORY OF TOMORROW'
28-09-2015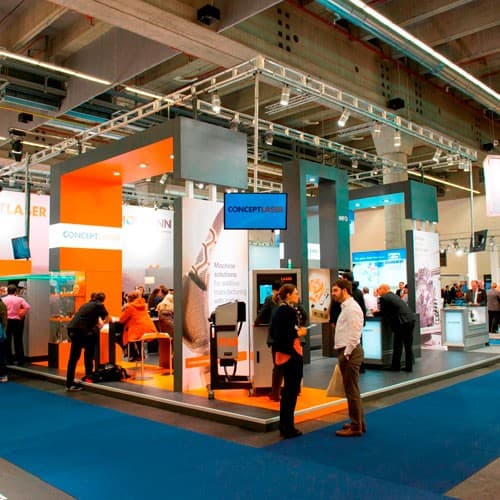 For the formnext powered by TCT from 11/17 - 11/20/2015 in Frankfurt, Concept Laser is announcing a special trade fair presentation (Hall 3.1 Booth E40). They are intending to display the entire process chain of additive production, in all its various facets. The focus is directed towards a comprehensive machine concept under the motto of "AM Factory of Tomorrow".
This motto is about intelligent networking of machines, a higher level of automation and incorporating system technology into the production environment. Ultimately, the goal is to open up industrial series production solutions faster and more cost-effectively.
"It is high time that the industrial dimension of additive manufacturing was revealed. Great steps forward have been taken with build rates, process configuration and quality assurance. Now, users are focusing on digital networking and automation. And we're planning to address these points specifically at the formnext powered by TCT," says Frank Herzog, CEO & President and founder of Concept Laser.
He refers not only to the decentralized approach with regional printing centers as service providers round the globe, but also specific measures for increasing productivity in series production.
Herzog says that "build rates have increased enormously with multilaser technology. The build envelope sizes have increased remarkably. Now, we intend to use an integrated system concept to show what possibilities exist for "Industry 4.0" approaches to change additive manufacturing as the production strategy for the future. There is a whole host of potential for boosting flexibility and the created value."
In addition to the new system concept, Concept Laser will also be showing the entire process chain of 3D metal printing. To this end, visitors will find information islands dealing with the main production steps in additive manufacturing such as design, production and quality assurance, together with partners. Also, the three-dimensional QMmeltpool 3D will be on show; this monitors and documents the component in real time. Furthermore, an M2 cusing multilaser and Mlab cusing with new peripherals will reflect the current system technology of Concept Laser.