COMPRESSED AIR SYSTEMS ARE CUSTOMISED FOR ALL APPLICATIONS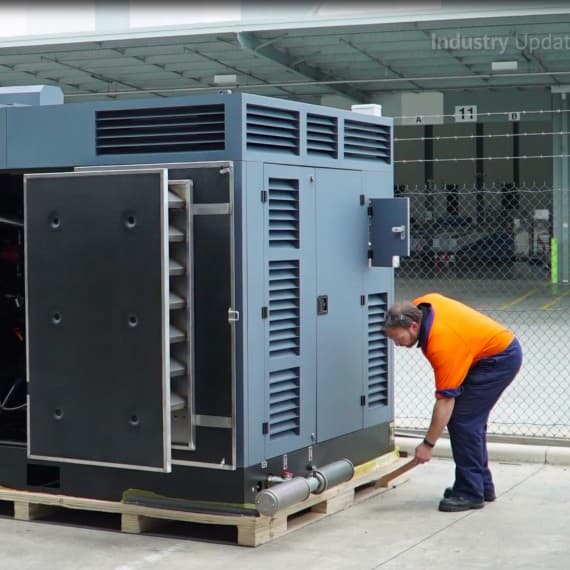 Recognising that no two compressed air applications are exactly the same, Southern Cross Compressors offers a complete customisation service on virtually any type, brand or compressed air application.
Whether it's a small change to accommodate a standard compressor into an existing application or a complete compressed air system to meet specific industry requirements, the company's in-house engineering staff have the expertise and the experience to ensure that the finished system exactly meets the requirements.
Recent examples have included creating a skid-mounted compressor for an underground mining application in Western Australian.
And the company's custom capabilities were tested again in producing multiple stainless-steel versions of one of its impressive diesel compressors for marine use in the Tasmanian salmon farming industry.
All customised air compressors and compressed air systems are supported by the company's nationwide service coverage, ensuring that they continue to operate at peak performance.
Southern Cross Compressors (Australia)
1300 098 901
www.southerncrossaircompressors.com.au