Published 04-07-2019
| Article appears in August 2019 Issue
COMPONENTS SET THE STANDARD FOR HYDRAULIC ASSEMBLIES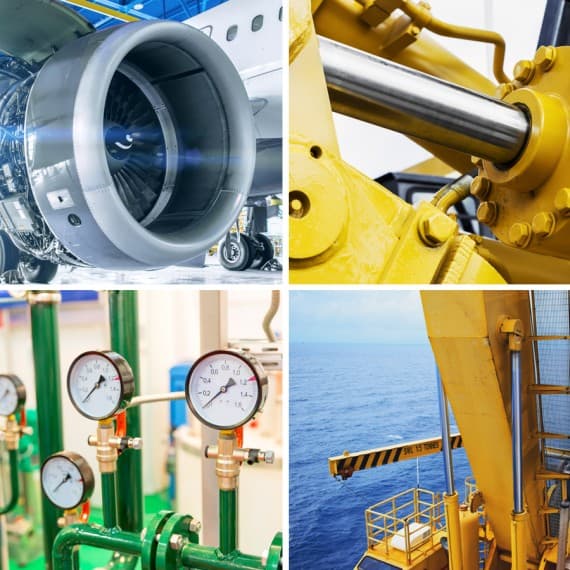 In the high-stakes world of hydraulic machines, equipment, tools and systems, engineers demand extraordinary precision and repeatability in the complex interconnected workings of components. Quite literally in fluid power, there is little room for failure, as even simple leaks and seal failures can cascade into system-wide failure, potential downtime or even create safety issues for operators.
For decades, Boker's has been a trusted provider of washers, spacers and shims in pumps, motor assembly armatures, valves, hose assemblies, connectors, fittings and virtually every moving or sealed part in hydraulic applications and the mechanisms driven by them.
Among the precision components vital to the hydraulics industry, Boker's manufactures backup rings, washers and retainers designed to protect O-rings, gaskets and seals from deforming or extruding under hydraulic pressure. These components are made to precise dimensional and thickness tolerances in a number of configurations and custom designs, including flat or contoured, in solid construction.
Boker's washers, custom profiles, spacers, shims and discs also provide stability, maintain integrity and reduce friction that allows vibrating, rotating or torqued parts strain relief under loads and pressurised operating conditions.
Numerous specifications and characteristics for material hardness, durability, corrosion-resistance, fluid and chemical compatibility, temperature range, resilience, wear resistance and more come into play with hydraulic applications, and Boker's is well-equipped to deliver custom engineered solutions.
Along with the millions of possibilities offered by the company's extensive range of nonstandard washer sizes, OEMs and MROs alike rely on Boker's for manufacturing of proprietary parts, custom shapes and specialised requirements.
Boker's has unique part and component fabrication experience in a broad range of hydraulics applications from heavy-lifting equipment to off-road machinery and construction equipment and from suspension systems to hand tools.
Boker's
+1 612 729 9365
bokers.com