COMPONENT EXPORTS GIVE AUTO INDUSTRY A LIFT
10-07-2015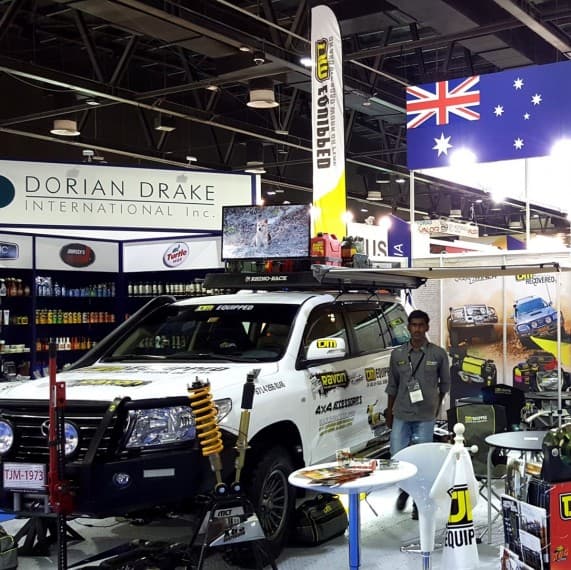 With the pending shutdown of local car manufacturing in Australia, the Australian Automotive Aftermarket Association (AAAA) is taking the lead to build automotive products exports.
The AAAA is taking action to help Australia's healthy auto aftermarket segment further expand.
At the same time this will usefully redeploy some of the thousands of skilled people who face unemployment when car manufacturing operations cease in Australia in 2017.
And much of the sophisticated manufacturing equipment now used for auto manufacturing could also be retained by growing export markets.
The parts and maintenance sector of the $108 billion Australian automotive industry represents about $34 billion.
AAAA Executive Director Stuart Charity said the innovative Australian auto aftermarket is increasing its export focus and taking its products to the world.
"The AAAA is mounting a comprehensive campaign to stimulate exports of Australian technology and manufactured products," he said.
"We believe the need to grow manufactured exports is urgent to maintain the health of Australia's diverse automotive manufacturing industry." 
The AAAA is the national industry association representing manufacturers, distributors, wholesalers, importers and retailers of automotive parts and accessories, tools and equipment in Australia. 
The Association has over 1,900 member companies in all categories of the Australian automotive aftermarket. This includes major national and multi-national corporations as well as a large number of independent small and medium size businesses. 
AAAA member companies employ more than 30,000 people and export over $800 million worth of product a year.
Working with Austrade offices, in recent months the AAAA has organised visiting trade delegations from Thailand and Indonesia, and the international reception hosted at its Australian Auto Aftermarket Expo in April welcomed buyers from over 20 countries.
In August the AAAA will lead a trade delegation of members back to Thailand and Indonesia to capitalise on these export opportunities.
In June, the AAAA led a mission of 15 Australian companies to exhibit their products in a special pavilion at Automechanika Dubai. This huge event attracts 28,000 visitors from 130 countries and most of the 2015 Australian participants have exhibited in past years.
TJM Products International Business Development Manager Michael Everett thanked AAAA for its support and professionalism in organising the 2015 Pavilion at this event.
"Every year the Australia Pavilion at Automechanika Dubai proves to play a key strategic role in business development for the Middle East," he said.
"The Pavilion was well positioned for TJM this year. It was a great opportunity to launch new products, and at the same time, secure new business contracts from the Middle East region," Mr Everett said. 
Another major export mission on the AAAA calendar is the specialist Performance Racing Industry (PRI) Show to be held at Indianapolis from December 10-12. Billed as the world's largest motorsports exhibition, the AAAA has hosted an Australia Pavilion at this show for the past seven years with great success.
"Our 2015 PRI Australia Pavilion will feature eight local manufacturers and two VIP networking events to reach out to buyers from all 50 US states and visitors from more than 70 countries," said Mr Charity.
"Australia is internationally recognised for expertise in 4X4 and performance aftermarket components, he said. "These and other AAAA member companies work hard to ensure that automotive continues to have a place in Australian manufacturing.
"The AAAA does as much as it can using the limited support available to promote exports by these innovative companies. We are concerned that the Federal Government has no strategy to develop those segments of the Australian automotive manufacturing industry that will remain after the three car companies cease local production."
The AAAA submission to the Senate Inquiry is available at: http://www.aph.gov.au/Parliamentary_Business/Committees/Senate/Economics/Automotive_industry_2014/Submissions