Complementary Medicines Group - Owning its niche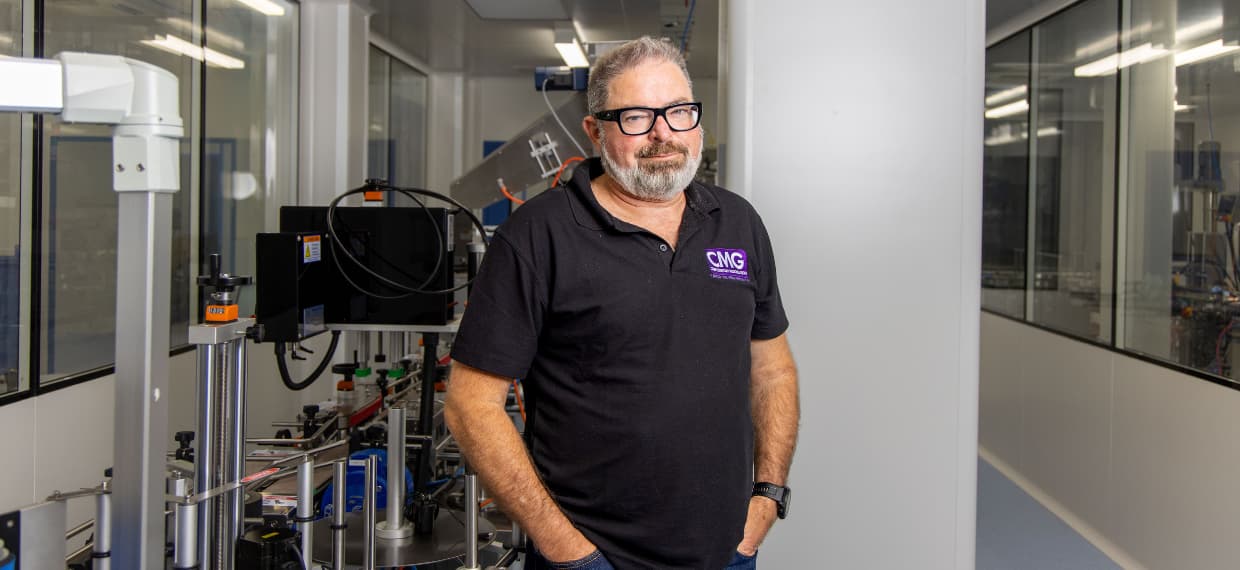 Supported by St.George Bank, Complementary Medicines Group (CMG) has adapted to the changing landscape of Australian manufacturing, carving out a profitable niche by continually spotting opportunities to innovate, and investing in them. 
Craig Fallshaw has been involved in pharmaceuticals manufacture since childhood, but his path to his current position, as co-founder and CEO of CMG, has not been straightforward. As a teenager he started working at his grandfather's business, an early supplier to Blackmores. On leaving school, however, he chose a different road, working as a chef and travelling the world before returning to the company some years later. 
Fallshaw's 15 years with the family firm saw its highs and lows. The company took a hit when it lost the Blackmores account, but Fallshaw worked hard to bring it back to growth; in 2003, another business's assets were acquired and rolled into a new venture, Sphere Healthcare. And then in 2009 new partners came onboard, and decided Fallshaw was no longer required. 
"I got the sack," he recalls.
Such a setback might have been debilitating, but for Fallshaw it would provide the spur to go his own way, setting him on track to where he is now.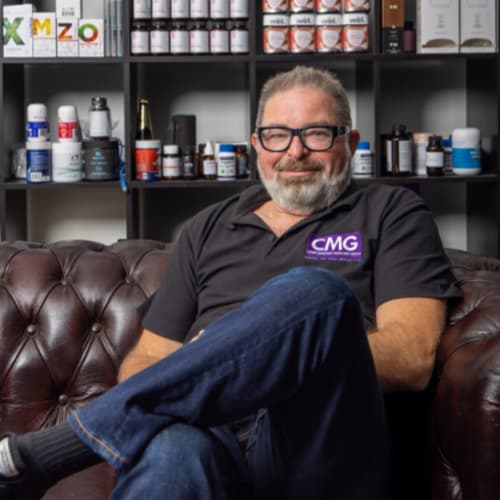 "I stumbled into a mate of mine who'd just sold his family business and had all this money," he says. "I said 'I've got a really good idea, but I haven't got any coin'. And he said 'Well let's go halves." 
That mate was Geoff Ireland, and together they established CMG in 2010. Starting out with just Fallshaw on a laptop in a friend's warehouse in Brookvale, the company today employs 87 staff across two sites in Warriewood, NSW. CMG specialises in contract manufacturing and product development for the complementary medicine, pharmaceuticals and food industries. According to Fallshaw, its success has stemmed from repeatedly finding ways to fill a niche. 
"Manufacturing in Australia has changed so much in the last 10 years," he says. "And what fell out of those changes is that start-ups and SMEs are no longer a fit for Australian large-scale manufacturing. So SMEs are my bread and butter. We've been lucky that one of them is now a multi-hundred-million-dollar company. They grew with us; it's been a really good partnership. But when they were starting up, they had the same problems all my clients have. Most manufacturers wouldn't give them any service, wouldn't return phone calls, wouldn't run small batches, didn't really care. So we've done this model where we do all the hard stuff for them."
What this means is that CMG covers the whole process, from import of raw materials, through product development, to delivery of the finished goods. In addition, CMG helps clients overcome a lot of the technical and regulatory hurdles – a big value-add in a sector with lots of start-ups that have limited industry know-how. 
Fallshaw attributes his success to two things. The first is his three decades of industry experience, which enables him to find solutions that others just don't see. The second is a rigorous focus on customer service. 
"It's not hard," he says. "I have five bullet points I give all the staff, and say 'If you do these things, we've won half the battle.' Simple things like getting back to people before they chase you. If you promised them X at Y time and you haven't done it, email and tell them. Really simple stuff that really clever people don't think sometimes."
Another key factor, according to Fallshaw, has the influence of his business partner Geoff Ireland: "He owns half the business. He plays the bad cop when we have a fight with someone. He gives me counsel. And he gives me access to funds. My ability to access capital would be severely limited without him as a partner. So that's of immense value."
It was Ireland who also established CMG's relationship with St.George Bank, which Fallshaw says has been crucial to the business's growth: "I reckon the two best things that St.George have done would be the master asset finance facility (MAFF) – the MAFF's unreal – and the working capital facility. That facility lets me sleep. The last few years we wouldn't have been able to get the growth we've had without that. It's been instrumental." 
That relationship continues to this day, with St.George currently assisting CMG's latest investments in capability: "We're putting a smart bed machine, which will go on the MAFF when I get the final invoice in July."
St.George Bank is exceptionally proud of CMG's success and is excited about the future prospects of the business. Relationship Director NSW, Manufacturing Wholesale (St.GeorgeBank) – Peter Crabtree said, "Our relationship with CMG has grown since the business began in 2010. We're proud to have been able to assist them in their growth strategy and to help them achieve their goals. We look forward to doing that for many years into the future and using our contacts to help them grow and take advantage of whatever opportunities are out there, such as government grants or R&D opportunities."
Looking to the future, Fallshaw sees his company maintaining its winning strategy of finding niche opportunities other manufacturers
might not pursue: "I've got a four year plan at the moment, which is to get to a certain turnover and EBIT, and do things that no-one else does. Effervescent tablets, and some other cool stuff. Basically to stick in my niche, to own my niche."
One such opportunity lies in personalised nutrition, the latest big trend in vitamins.
"Basically, the consumer goes to the website and they pick whatever vitamins they want," Fallshaw explains.
"That file comes out of there, into my machine. It picks it; it puts that it's your prescription; it puts the brand name or logo, your name and date of birth, all the numbers and details. It makes up a roll of 30 sachets, puts it in a box. We print a little leaflet and put it in the box, and it goes in the post to you "And the idea is you subscribe. Every brand I've mentioned it to has been really excited because it's really different and no-one does it. And like I said before, I'm the niche guy and that's super-nichey."