COMPETITION DRIVES A CONVERGING INDUSTRIAL SECTOR
27-11-2015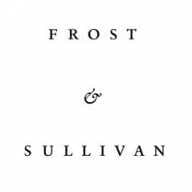 A thoroughly interconnected world where your machinery talks and monitors amongst itself is no longer a science-fiction fantasy, but a commonplace occurrence with its own acronym: the Internet of Things (IoT).
The broad goal of the IoT is to maximize the efficiency of the global economy at all levels, assisted by the broad suite of technologies that the last few decades have brought and refined; embedded intelligence, short range communications, cloud computing, improved sensor technology, and data analytics.
The rise of informed manufacturing in the Asia-Pacific region is largely due to the rise in efficiency and transparency that business and manufacturers experience when they begin to implement IoT-based techniques, and the subsequent advantages they gain against their competition, both local and global.
Ivan Fernandez, Industry Director for Industry Practice in Australia & New Zealand, said: "The top concern for discrete or process-manufacturing firms is the continuous effort to stay competitive. However, manufacturing competitiveness is not achieved by focusing on one parameter, but on a group of pertinent issues. Resource areas pertaining to people and process innovation are where manufacturing competitiveness is extensively pursued."
Efficient machine-to-machine (M2M) communications is the first step towards achieving the two central objectives in a manufacturing plant: to transmit information for control of devices on the plant-floor, and to collect data about the various processes on the plant-floor.
A manufacturing plant is typically located over a large area and operates multiple machines that are difficult to manage without automation. The smooth functioning of a manufacturing plant, therefore, requires the development of an automated plant-floor with connected machines that receive and respond to orders from 'smart' central control systems and human-machine interfaces.
These 'Smart Factories', considered to be the 4th industrial revolution or Industry 4.0, are set to create a notable convergence of business models in manufacturing units. Embedded systems, combined with Internet connectivity and online data services, will kick-start the new era of cyber-physical systems, to enable smart factories.
Ivan Fernandez will be presenting these insights, Industrial Sector Convergence, The Development of Smart Manufacturing and Mining Operations at the 2015 GIL Australia congress http://ww2.frost.com/event/calendar/gil-australia-2015) to be held at the Hilton Hotel Sydney, Australia on 3rd December 2015. To enquire or register, please email djeremiah@frost.com directly with your full name, designation and company details.