COMPETENCY BASED TRAINING KEY TO LIFTING APPRENTICE COMPLETION RATES: REPORT
08-12-2015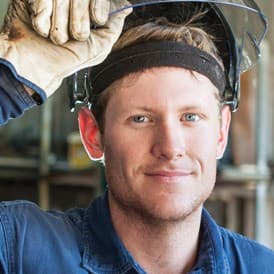 A shift from time-based assessment of apprentices to competency based progression can help increase apprentice completion rates, a new report has found.
The report, compiled by the Australian Industry Group, focused on engineering trade apprentices and their employers.
Ai Group Chief Executive, Innes Willox, said current individual apprentice completion rates are a disappointing 56% for trades occupations.
These are expected to improve if apprentices are able to progress more quickly through their training under these competency-based arrangements.
"However, despite this and other benefits, and even though the industrial award required employers to agree with the RTO's assessment before an apprentice could progress, few Registered Training Organisations (RTOs) had strategies to involve employers in the competency progression," Mr Willox said.
"To address this, Ai Group conducted The Engineering Excellence Project, on which this new report is based, to develop a system which RTOs can adopt to enable employers to play a key role in confirming when apprentices are competent."
The Engineering Excellence Project was established under the Accelerated Australian Apprenticeship Program for trades within the Manufacturing and Associated Industries and Occupations Award 2010.
Ten RTOs across the nation participated in this comprehensive project for over two and a half years and a great deal of useful resources have been developed for RTOs as a result.
The Project outcomes included:
·       Implementation of tailored training plans to enable the development of skills in the workplace
·       Agreed processes for teachers to seek confirmation of competency from employers
·       Development of work-based activities for employers to use with apprentices;
·       Assistance to employers to develop internal processes to manage these arrangements and
·       Addressing internal administrative processes that act as barriers to change.
The report makes some key recommendations:
·       State Training Authorities should develop mechanisms to help RTOs to provide opportunities for employers to ensure apprentices reach workplace standards
·       Governments should develop and implement a professional development strategy for RTOs about competency-based progression and completion
·       Governments should further analyse the Modelling Vocational Excellence survey generated by the Project; and
·       There should be further analysis of the relationship between industrial awards and institution-based qualifications with competency-based progression and completion arrangements.
"Because this model change is so significant, it will take time to become fully established. Given the important contribution apprentices and their employers make to our workforce and economy, this is a challenge we must overcome," Mr Willox said.