COMPATIBILITY IS KEY TO AUTOMATION PLATFORM'S CLOUD CONNECTIONS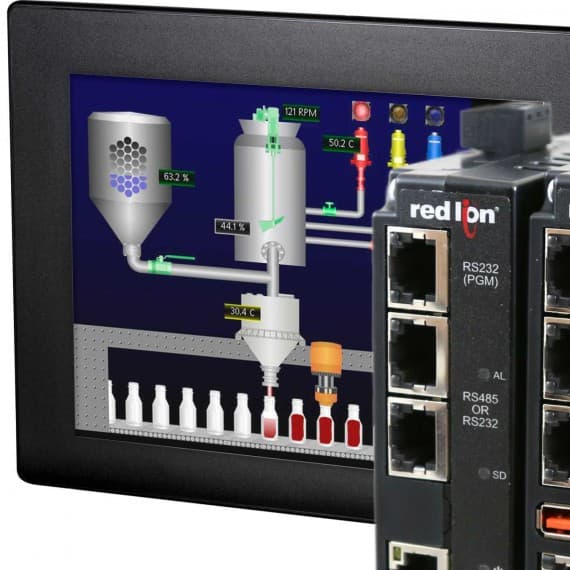 Available now from Control Logic, Red Lion's Crimson 3.1 family of data stations and operator touch interface panels simplify multivendor cloud connectivity. Featuring a growing list of 300 industrial built-in protocols including the newly released MQTT, SQL and OPC connectors, this user-friendly and always free platform provides companies with a smart yet economical option when deciding to shift business decisions to the cloud.
The Crimson 3.1 configuration platform has been continuously developed and improved over the past 15 years, offering proven industrial reliability with simplified drag and drop development. It solves the remote firmware, configuration and version-tracking problem that Linux OS boxes fail to overcome. And compatibility with equipment from manufacturers such as ABB, Emerson, Rockwell Automation, Schneider and Siemens makes Crimson 3.1 platform an industry standard.
The Crimson 3.1 platform takes PLC and machine data beyond the operational environment, providing enterprise business systems with a smooth transition of direct access to reliable real-time and historical operational data using MQTT.
"This can dramatically simplify system architectures, increase scalability and accelerate data integration initiatives with no additional hardware or expensive software customisation required," says Paul Bunnell, Red Lion Product Management Director for Automation Products.
Control Logic
1800 557 705
www.controllogic.com.au