Company fined $275,000 after worker death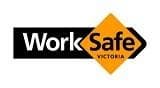 A boat company in Somerton, Victoria, has been found guilty and fined $275,000 over the death of a worker in December 2011.
Monst Pty Ltd (formerly Lloyd Brewer Marine Pty Ltd) was convicted on charges relating to the death of an independent contractor, Andrew Lagana, in the Melbourne Magistrates Court.
The company, which manufactures, services and sells boats, was found guilty of failing to provide or maintain a safe system of work, and failing to provide information, instruction, training or supervision in relation to overhead obstructions and risk controls.
The court heard that on December 1, 2011, Mr Lagana asked a colleague, Mr Madin-Berry, to assist him to access a part.
Mr Madin-Berry, who was licensed to perform high risk work, was reversing a forklift when its mast became entangled in the chain of crane, pulling a hoist unit and chain off a gantry. The hoist unit and chain hit Mr Lagana on the head.Other workers immediately assisted Mr Lagana.
He was taken to the Alfred Hospital where he died a short time later.
The court was told that a hazard identification and risk assessment should have been conducted in the workplace to identify specific obstacles and overhead obstructions.
Information, instruction and training should also have been provided to employees and other persons at the workplace regarding overhead obstructions and risk controls.
WorkSafe General Manager of Health and Safety, Lisa Sturzenegger, said the incident highlighted the need for ongoing appropriate hazard identification and risk assessment.
"While this employer was aware of the risks associated with the use of forklifts and had complied with WorkSafe instructions in the past, there had been changes made to the workplace prior to this incident," she said.
"As a result, a worker has not returned home to his family and friends at the end of the day. Ensuring your hazard identification and risk assessment is up-to-date could help avoid a similar tragedy in the future."