Company fined $200,000 after workplace fatality
31-08-2010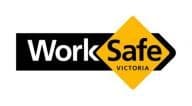 A Victorian based trolley collection company has been convicted and fined $200,000 after the death of an elderly man who was run over by a reversing vehicle at a shopping centre loading dock. 
The County Court in Melbourne heard how a shopping trolley collection car and trailer, which reversed over the elderly man, did not have a warning beeper, flashing lights or rear view camera that might have alerted the driver.   
Kakos Trolley Services Pty Ltd pleaded guilty to one charge of failing to ensure so far as reasonably practicable that persons other than employees were not exposed to risks to their health and safety arising from the conduct of the undertaking of the employer.
The incident happened in November 2008 when two Kakos employees had just finished unloading trolleys from the vehicle's trailer at a Southland Shopping Centre loading dock, which was used by workers and customers.
The workers were reversing the shopping trolley collection vehicle out of the loading dock when it struck the man who was rushed to hospital, placed on life support, but died three days later.
A WorkSafe investigation found the vehicle wasn't fitted with any warning devices, such as a reversing beeper or a flashing light and that it did not have a reversing camera.
It also found the driver's view was blocked when the ramps on the back of the trailer were raised.
The court heard that after the incident, Kakos made a range of safety improvements, including installing reversing beepers and cameras to all of their vehicles.
Judge Gullaci convicted the company and fined it $200,000, saying general deterrence was an important factor in sentencing.
WorkSafe's acting General Manager for Health and Safety Operations, Jarrod Edwards, said the prosecution highlighted the dangers of vehicles colliding with pedestrians. 
"Where it is not an option to ensure pedestrians and vehicles are fully separated, it is essential that appropriate warning systems are in place to minimise the risk of collision," he said.
 "Ensuring a traffic management plan is in place, equipping vehicles with safety measures such as reversing beepers and considering the use of a trained 'spotter' are just some of the ways collisions can be prevented."