Company fined $170,000 over crane collapse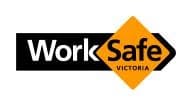 A drilling company has been fined $170,000 after pleading guilty to an incident in which a falling gantry crane injured one man and narrowly missed several others working on the Wonthaggi desalination pipeline project in Victoria.
Pezzimenti Laserbore Pty Ltd pleaded guilty in Korumburra Magistrates' Court to one charge of failing to ensure the safety of workers. It was also ordered to pay $2787.52 in costs.
The incident occurred on February 25, last year as the company was dismantling a specially designed gantry crane from a pipeline site beside the Bass River at Kernot. The gantry crane was unique in that its portal legs could be folded to make transportation easier.
Pezzimenti hired a company to provide a mobile crane to assist with the gantry crane's dismantling and removal from the site. 
As the work got under way, a Pezzimenti director instructed the mobile crane company's workers to remove the pins on the portal legs before the gantry crane's weight was supported by the mobile crane.
As the pins were being removed, the gantry crane collapsed. A worker on the crane rode it down and was thrown heavily to the ground. The crane narrowly missed him and fell close to the director and several other workers.
The injured worker suffered shoulder, back, leg and other injuries.  He has lost range of movement in one arm and continues to suffer pain as a result of the incident.
WorkSafe's General Manager of Health and Safety Operations, Lisa Sturzenegger, said it was fortunate no-one was killed in the incident.
"This prosecution serves as a timely reminder that safety must always be a top priority on any work site,'' she said.