COMPACT VIDEOSCOPE TOUGHENS UP FOR INDUSTRIAL INSPECTION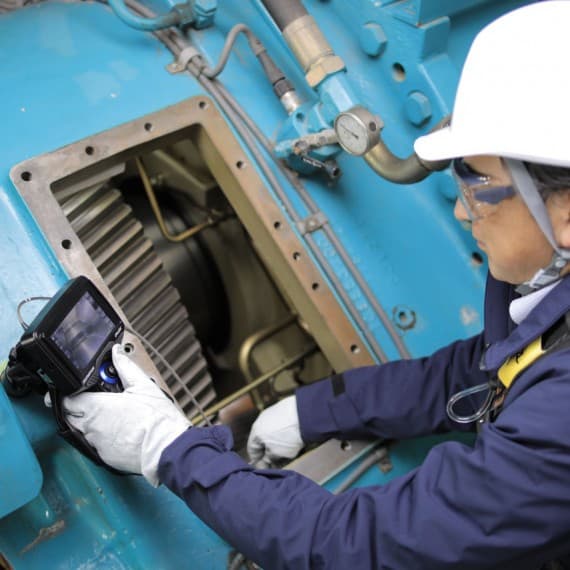 The Olympus Iplex G Lite industrial videoscope provides powerful imaging capabilities and a small, rugged body. The new instrument is the successor to the Iplex UltraLite model, and can be used to capture images inside aircraft engines, piping, and other equipment without the need for disassembly. With twice the brightness of its predecessor, the Iplex G is also suitable for a variety of applications in the security industry and wind turbines.
The Iplex G Lite is small and lightweight, and so can be used with one hand. The tip of the videoscope is fitted with a very small camera and can be freely manipulated, making these instruments ideal for tasks such as periodic maintenance or inspecting component quality.
The addition of a touch panel monitor and electrically operated scope tip bending helps users to complete inspections more quickly. New recording and playback functions have also been added.
For the industrial environment, the Iplex G Lite has a new oil clearing tip adaptor that uses capillary action to draw oil away from the lens. The grooves on the oil clearing tip adapter drain unnecessary oil quickly and image keeps clean and visible, without having to stop and wipe the lens.
The unit also has an option that allows users to switch the light source from LED to infra-red or ultraviolet illumination.
Iplex G videoscope is ingress protected to IP65 standards tested to US military standards to support its use for accurate and efficient inspection work, even under harsh conditions.
Olympus Australia
1300 132 992
www.olympusaustralia.com.au