COMPACT UPS FROM OMRON OFFERS TOP PROTECTION
20-02-2016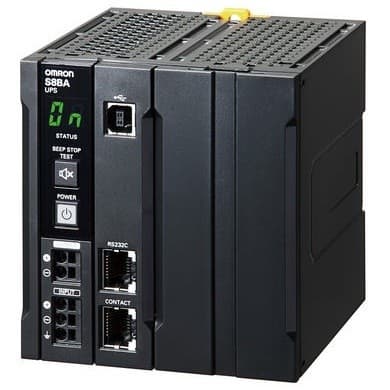 The compact S8BA Uninterruptible Power Supply (UPS) from Omron increases equipment stability and system reliability.
The 24-VDC backup is best suited for the prevention of voltage drops or power failure in industrial-purpose computers (IPC)/controllers.
The UPS adopts a lithium-ion battery, with a life expectancy of 10 years, and DIN rails can be attached to it.
According to Omron, the S8BA is the smallest in its class, offering outstanding value for money.
This space saving unit is easy to install and the wiring lets you reduce assembly work.
Panels can be downsized even further by using slim power supplies.
The S8BA UPS offers great design flexibility and you can select the UPS with optimum output capacity.
Omron Electronics
Ph: 1300 766 766