Materials Handling & Equipment
COMPACT TRANSFER UNITS ARE EASILY INTEGRATED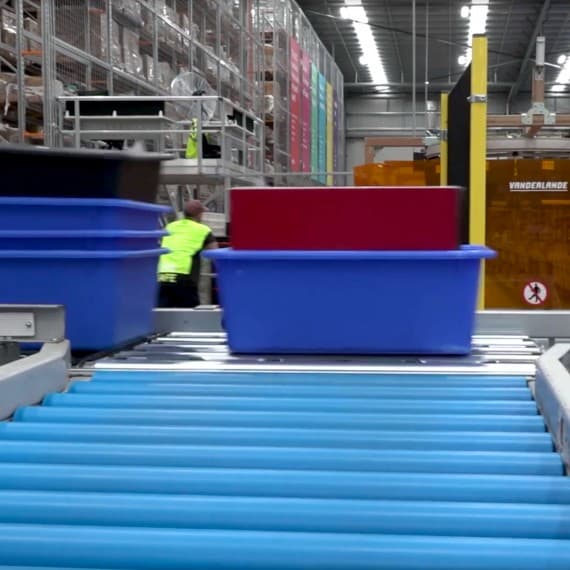 In today's integrated conveyor systems - whether in the manufacturing environment or in the e-commerce warehouse – there is frequently a need to transfer goods from one conveyor to another.
Traditionally these transfer units have involved pneumatic or mechanical pushers or lifters. But with today's demands for greater throughput, better energy efficiency and a quieter working environment, these old-style transfers can be found wanting.
Adept has long been a proponent of low-energy conveyor drives with energy-saving features such as "run on demand" and the use of safe 24V green technology. And now the company has applied this technology to a range of compact transfer units that are easily integrated into any conveyor system – wherever they are needed.
These low energy 24V transfers sit idle in "sleep" mode until a signal is provided to activate the units. And with onboard smart controllers, the cassette style transfers can be simply linked into the conveyor control system.
Adept Conveyor Technologies
02 9771 4655
adeptconveyor.com.au