COMPACT TOOL SET POWERS UP HYDRAULICS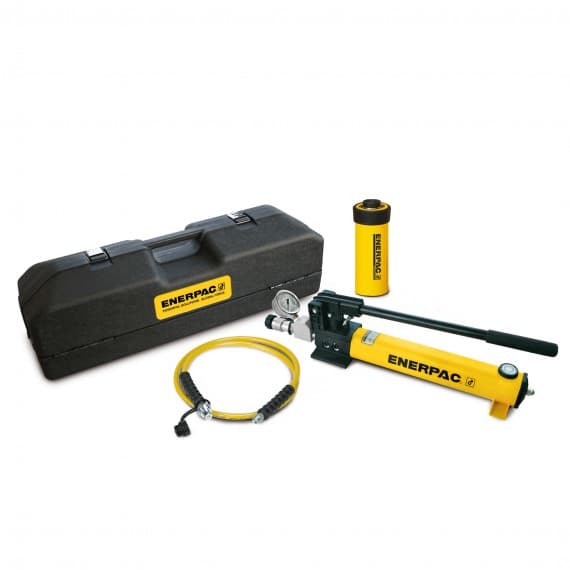 Enerpac has come up with an easy-to-carry hydraulic tool set that is ideal for a whole range of maintenance, fabrication, wedging and lifting tasks.
Dubbed the Power Box, the portable tool set comes complete with a single-acting cylinder, 1.8m hose and couplers, gauge adapter and a versatile P392 two-speed lightweight hand pump, all in a sturdy box housing.
The pump's two-speed operation reduces handle strokes by as much as 78% over single-speed pumps. This reduced stroke significantly lowers operator fatigue.
With a handle lock and lightweight construction for easy transport between tasks, the lightweight (4.1kg) pump features a non-conductive glass-fibre handle and internal pressure relief valve for operator safety.
"These go-anywhere sets are particularly ideal for cost-efficient use on the huge variety of small-to-medium size hydraulic tools and cylinders used universally throughout Australasia," says Darryl Lange, Enerpac National Sales Manager. "They are especially useful on remote sites or where power sources are not available."
Enerpac
02 8717 7200
www.enerpac.com.au