COMPACT SYSTEMS MAKE WELDING PORTABLE AND POWERFUL
13-03-2018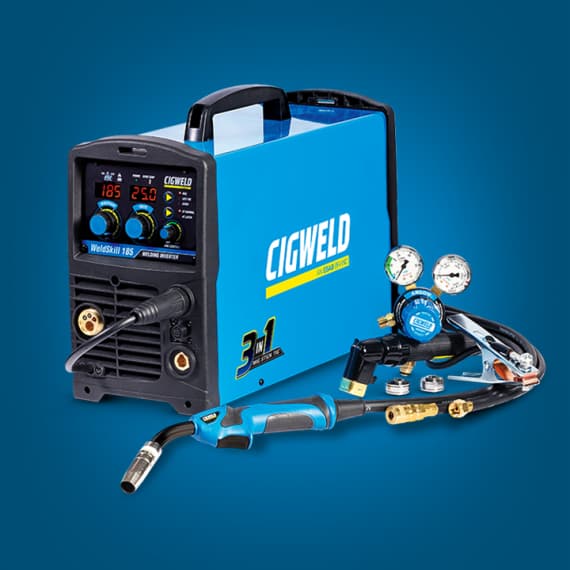 Cigweld offers a range of affordable, lightweight and portable welding systems that are perfect for the home handyman, tradesman or maintenance worker.
The WeldSkill 155 and 185 are compact, portable, and simple to use, making them ideal welders for those who want to do light fabrication, maintenance and repairs or DIY projects, without compromising on quality or safety.
Each unit is a self-contained single phase welding inverter, capable of performing MIG (FCAW/GMAW), Stick (MMAW) and Lift TIG (GTAW) welding with up to 0.9mm solid wire.
They also come with advanced features, including digital voltage and current meters, an integrated wire feed unit, and quick-connect gas connections.
Both units come fitted with a 10 amp plug, so they can be used from any standard 10 amp powerpoint in the workshop or home, and they come with the peace of mind of a two-year warranty.
The WeldSkill 185 has been specially designed to work with the Tweco SGT250 spool gun, making it ideal for aluminium work.
In addition to their sleek design and functional features, the WeldSkill 155 and 185 all come with the added reassurance of a high quality welding inverter that complies with Australian Standards.
Cigweld
1300 654 674
www.cigweld.com.au