COMPACT SENSORS PERFORM FOR CONVEYORS AND PACKAGING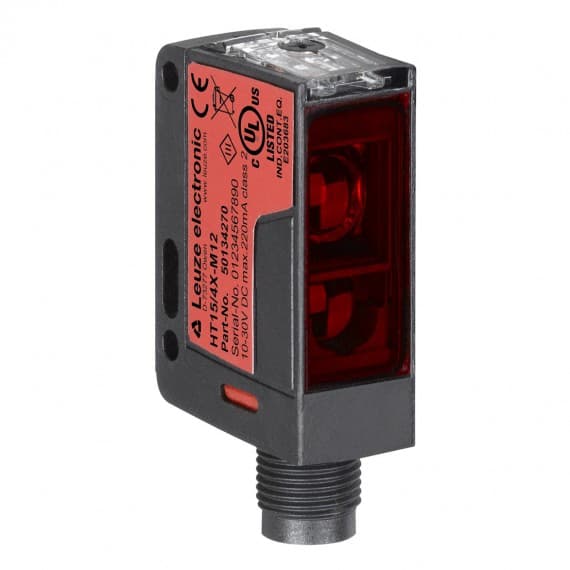 Leuze electronic has expanded its Global Beam family with a compact range of standard sensors in IP67 housings. The new 15 series is designed for the reliable detection of objects in industrial environments, and is particularly suited to standard automation tasks in applications such as conveyor systems, materials flow or secondary packaging in which large operating ranges are required.
The SR 15 sensors have a cubic design. They feature an extremely bright light spot and an easily accessible potentiometer that make installation quick and easy, even in space-constrained installations.
The 15 series is available with a range of different operating methods, which expands its applications flexibility to cater for special requirements such as detecting glossy objects and reflective surfaces.
The high function reserve (or operating margin) enables the sensors to operate reliably even under extreme conditions, reducing the risk of system downtime.
For end users the new series represents an economical solution with a good price/performance ratio.
Leuze electronic
1300 538 933
www.leuze.com.au