COMPACT ROBOT ARM TAKES CONTROLLER ONBOARD
24-01-2018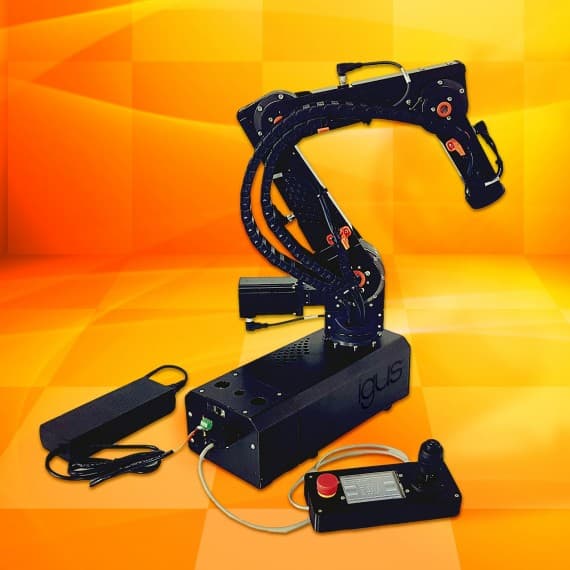 Unveiled by igus at the recent SPS IPC Drives event in Nuremberg, the latest addition to the robolink family is available now from Treotham Automation. The latest addition to the range is a more compact device with the control system integrated into the base of the gripper arm, removing the need for a permanent PC connection.
Available as either a 4- or 5-axis robot, the latest generation igus robolink incorporates a control unit from Commonplace Robotics. This saves space and makes the robot arm even better suited to flexible automation processes.
The modular control system can be programmed using Joint, Linear, DigitalOut, Loop, or If-Then-Else commands. Further components, such as image processing systems, can be integrated via plugins. The software is supplied on CD and can be run on any Windows-capable computer during commissioning. Further I/Os enable the control system communicate with other controllers.
The robolink is ideal for cost-effective automation of simple processes, such as order picking, feeding, quality assurance, assembly tasks or image processing applications. And as it is a modular system, it can be easily adapted to a wide variety of applications.
All robolink arms can be designed, configured and ordered online using a wide range of gears, motors and connector modules, grippers and lifting vacuums. The design software can also be run on a tablet, allowing users to view a visual simulation of the movement of the arm.
Treotham Automation
1300 65 75 64
www.treotham.com.au