COMPACT RIDE-ON SCRUBBER DRIER IS HIGHLY MANOEUVRABLE
17-10-2017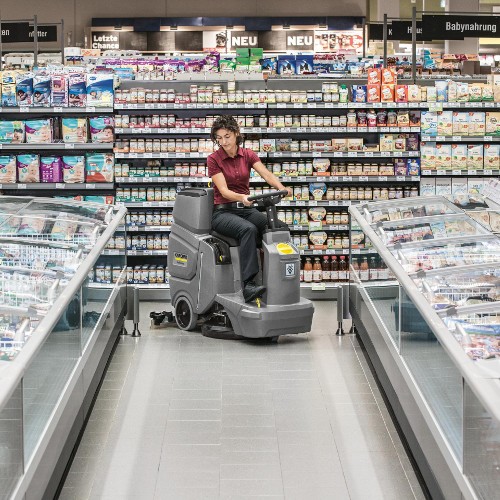 New from Kärcher, the BD 50/70 R Bp Classic micro ride-on scrubber drier is highly manoeuvrable with a small 1.6m turning circle. This gives the operator a great overview of the area to be cleaned.
The unit is very easy and simple to operate - just switch it on and clean away. No in-depth training is required as all the symbols, switches and buttons are self-explanatory, helping to prevent operating errors and failures.
This new compact and economical 70-litre ride-on unit is an excellent option for customers appreciating the productivity of a ride-on unit at a very attractive price point.
Kärcher
1800 675 714
www.karcher.com.au