COMPACT POWER SUPPLIES HANDLE ALL ENVIRONMENTS
16-03-2018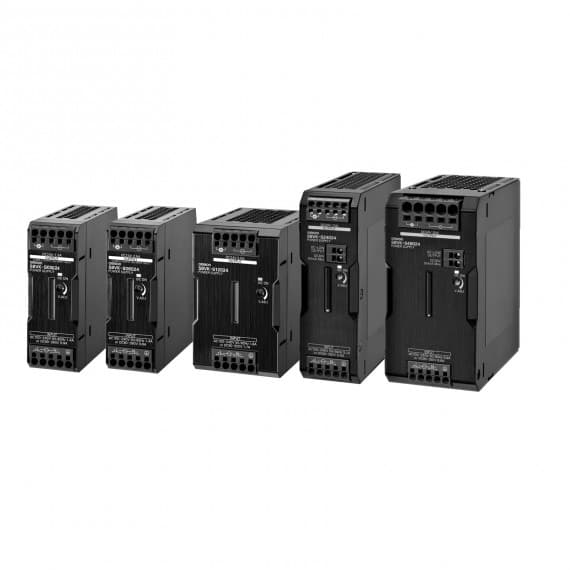 The Omron S8VK-S series is billed as one of the world's most compact DIN rail power supplies, and so is ideal for smaller control panels. The compact body size enables side-by-side mounting, which enhances design flexibility and reduces installation area by 30% compared with previous Omron power supplies.
Devices are available for DC inputs from 90 to 350V DC and single-phase 85 to 264V AC or DC inputs. Five models are available supporting power ranges from 30 to 480 W with 24V DC outputs.
The supplies use Omron's Push-In Plus technology for the terminal blocks, which makes wiring easy and reliable, reducing installation time and effort compared with screw terminals.
The S8VK-S series complies with a wide set of certification standards including EN/IEC61558-2-16, and all units are certified for 3000m altitude (UL/EN/IEC60950-1 and EN50178). They also feature vibration resistance up to 5g, can withstand 95% humidity, and are internally coated to resist dust and corrosive gases.
These features, together with wide ambient operating temperatures (-40 to +70°C), make the S8VK-S series suitable for operation in a wide range of environments around the world.
Omron Electronics
1300 766 766
www.omron.com.au