COMPACT, PORTABLE IEPE SIGNAL CONDITIONER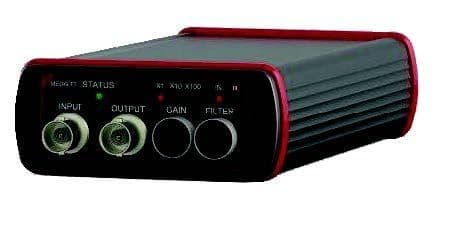 Bestech Australia has introduced a new portable, battery-operated signal conditioner to be used with IEPE transducers.
The 4416C from Meggitt Sensing Systems is a compact, low weight (283g) signal conditioner with up to 8 hours of internal lithium-battery operation.
It is ideal for use in low channel count measurement applications where AC-powered devices are not suitable.
The device has a LED status indicator to inform users of short-circuit, open-circuit or normal operating conditions. It also has three selectable gain settings: 1, 10 or 100, for maximum transducer compatibility
With an integration of a Sallen-Key lowpass filter, any frequency reading above 10kHz will be neglected. This feature brings superior low-noise measurement, making the device ideal for low frequency vibration applications.
The 4416C has 100kHz bandwidth, passes CE and RoHS certifications, and is environmentally safe. The package is supplied with a universal 12V DC power supply suitable for worldwide usage.
Bestech Australia
03 9540 5100
www.bestech.com.au