COMPACT LOGGER HAS AIR QUALITY SENSORS AND WI-FI
09-02-2018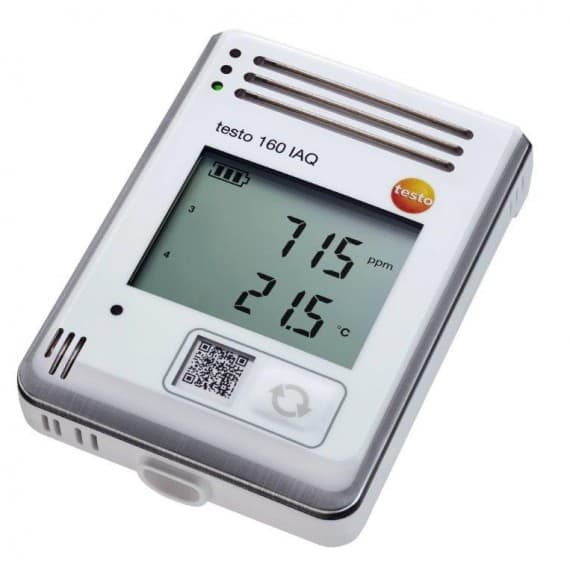 Available now from RS Components, the testo 160 IAQ is an indoor air quality data logger with integrated sensors for temperature, humidity, CO2 and atmospheric pressure. The compact Wi-Fi equipped unit has a wide range of uses, including industrial applications such as food and beverage production, and in laboratories.
As a Wi-Fi networked appliance, data acquired by the logger is accessible at any time from any browser-enabled device such as a smartphone, tablet or computer. Users can also gain free access to the testo cloud - a central data repository where the 160 IAQ can send data.
Housed in an IP20 rated enclosure measuring just 84 x 117 x 32mm, the logger is easy to conceal, for example in a packing case. It has a large internal memory, with a capacity of 40,000 measurement values.
The 160 IAQ runs from standard alkaline batteries, which should last for approximately 12 months. In addition, the unit can be powered via an external USB power supply with batteries used for emergency power backup.
The testo 160 IAQ Wi-Fi data logger is available now in Australia from RS Components.
RS Components
1300 656636
au.rs-online.com