COMPACT LIGHTWEIGHT CAMERAS FOR HIGH-SPEED IMAGING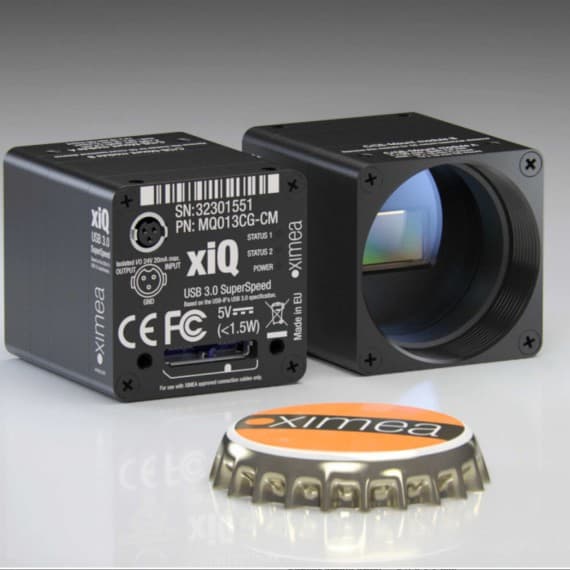 Available now in Australia from Scitech, Ximea XiQ USB3 industrial cameras are extremely compact and lightweight. Both colour and monochrome versions are available housed in packages measuring just 26.4 x 26.4 x 21.2mm and weighing only 27g.
The USB3 interface offers four-times faster performance than Gigabit Ethernet, five-times faster than Firewire and ten-times faster than USB 2.0 in machine vision applications. Ideal applications range from industrial, manufacturing and factory automation to rapid process capture such as automotive crash testing and golf club swings.
With a CMOS imager and global shutter, the XiQ cameras offer high-speed performance, with frame rates of 500fps at VGA and 90fps at 4Mpixel (2048 x 2048) and 170fps at 2Mpixel resolution. They are compatible with more than 30 Vision Libraries, Windows, Linux, Mac OSX, ARM, USB3 Vision Standard and more.
Scitech
03 9480 4999
www.scitech.com.au