COMPACT HYDRAULIC HOSES PROMISE STRONG PERFORMANCE
12-12-2016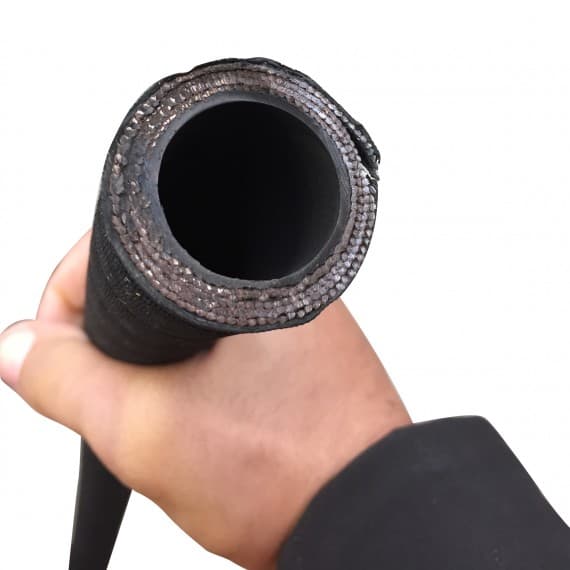 New from Gates Australia, ID5K is a compact hydraulic hose designed to meet the stricter ISO 18752 constant pressure specifications. Designed for use in space-constrained applications, ID5K hoses offer a smaller outside diameter for the same hose inside diameter, while reducing weight.
Particularly tight bend radii are much smaller than SAE and ISO standards, easing routing. This flexibility reduces the overall hose length required, allowing system components to be located closer together, reducing the number of fittings required and simplifying installation.
The new hoses are also strong, surviving a minimum of a million impulse cycles at 133% of maximum working pressure. They are constructed using a black oil-resistant synthetic rubber tube reinforced with four alternating layers of spiralled high-tensile steel, and feature a cover that is resistant to oil, abrasions and weather. Working pressure is 5000psi at temperatures between -40 and +121°C.
Gates Australia
03 9797 9666
www.gatesaustralia.com.au